Welcoming a new baby is such an exciting time for your family! You're likely busy planning and preparing for your sweet babe. You're probably here because you're thinking about booking a newborn photographer. Maybe you've seen newborn portraits and dream of cherishing your own. I'm here to help answer the big question of when you should schedule your newborn photography session so that you can have professional newborn portraits to treasure for a lifetime.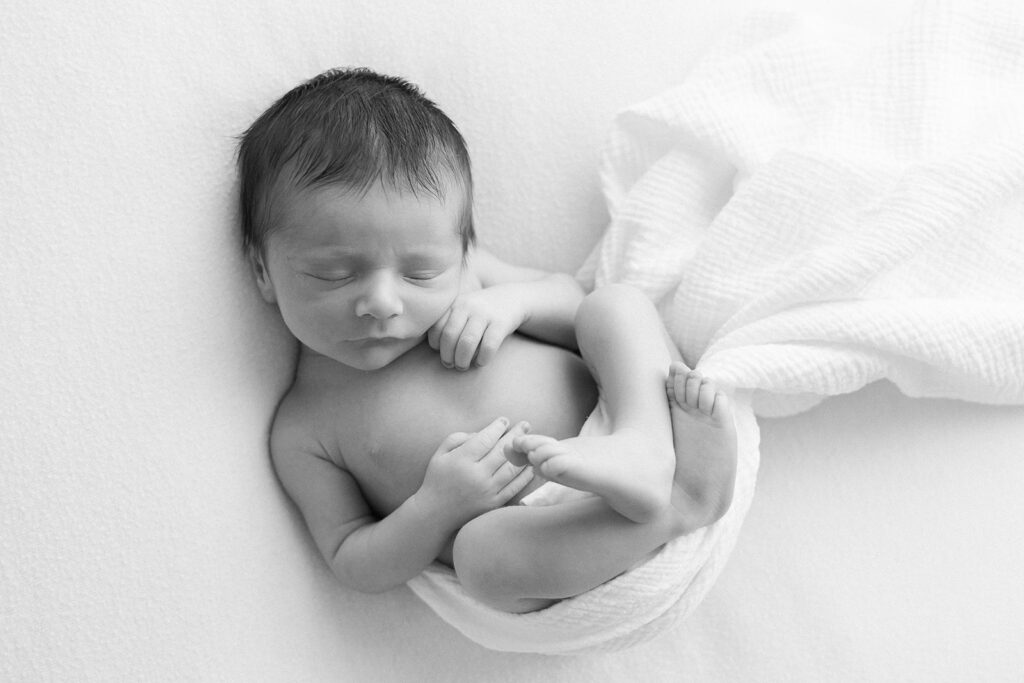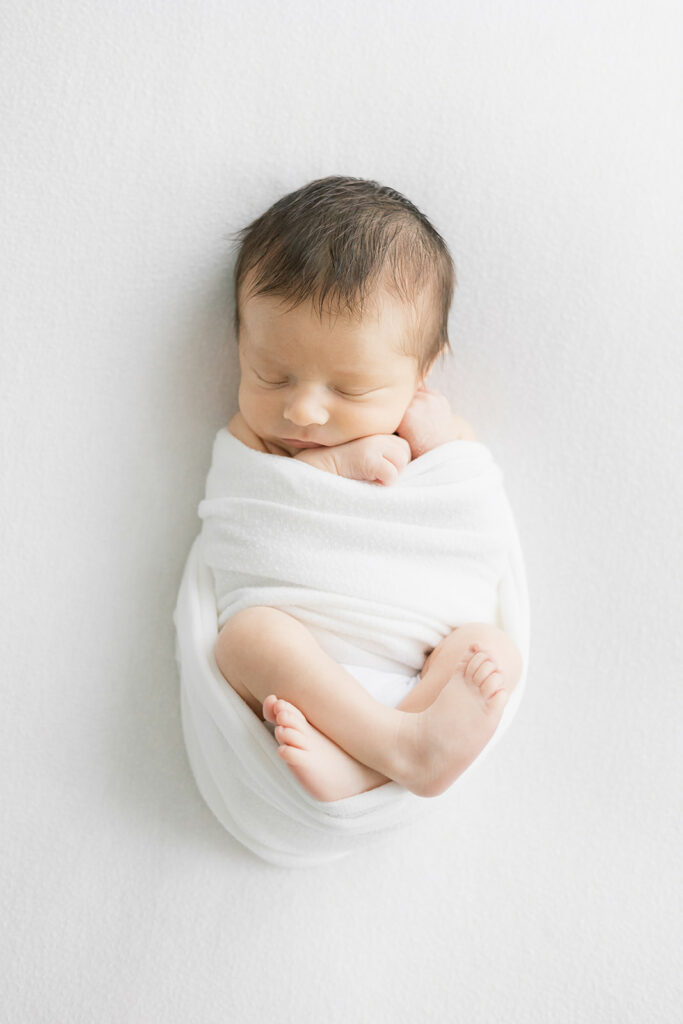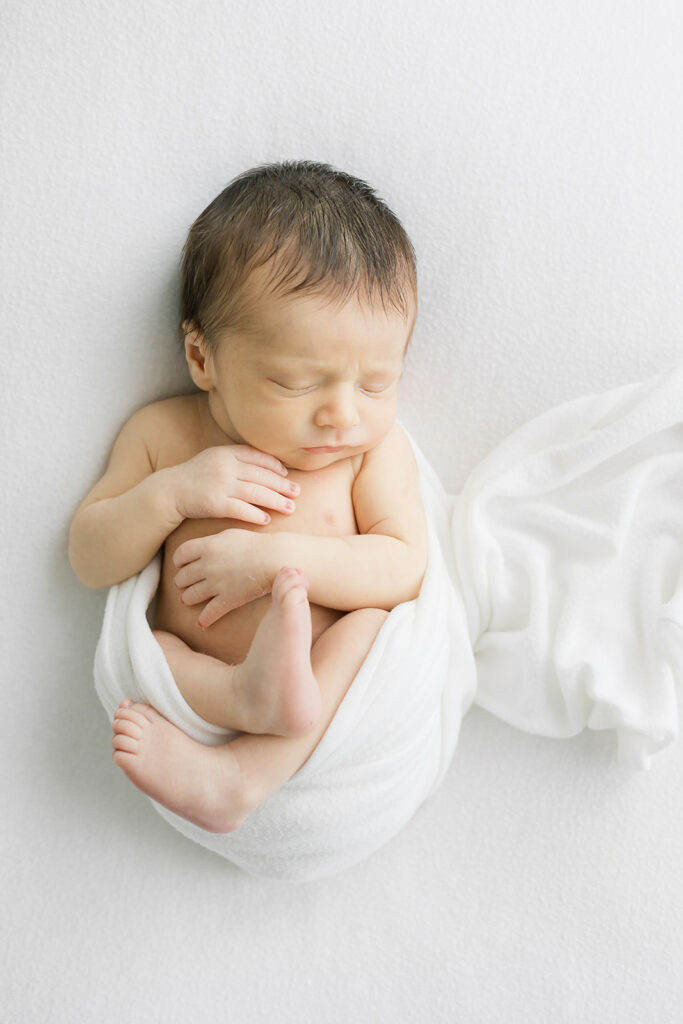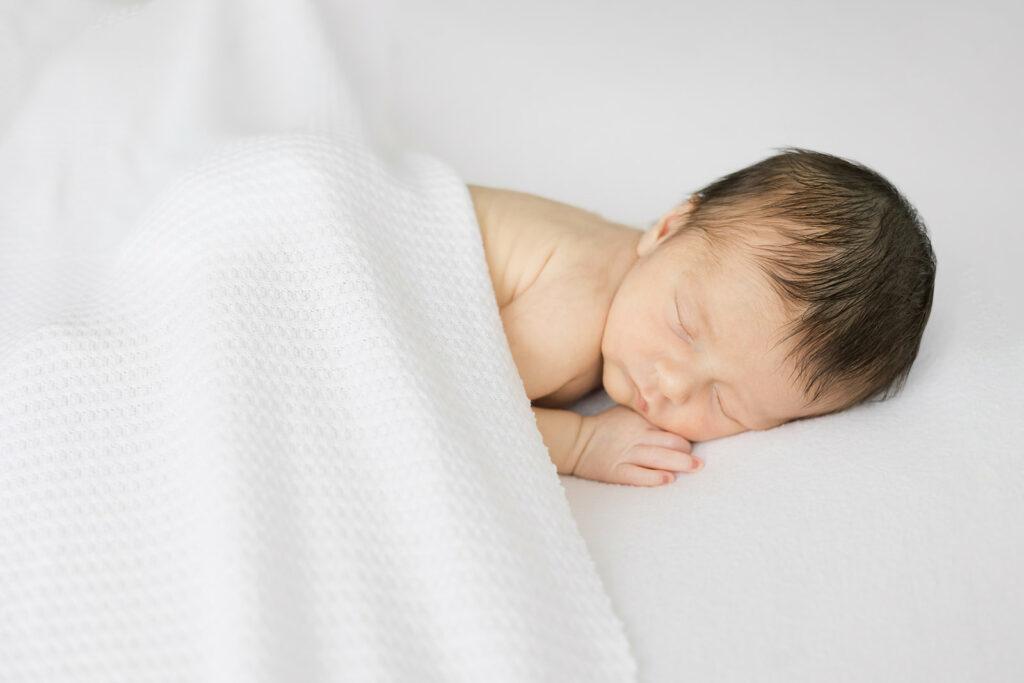 When Should You Schedule Your Newborn Photography Session?
Ideally, the best time to take your newborn's portraits is during baby's first two weeks of life. I usually try to schedule them for when your baby is 7-14 days old, with some flexibility around that. During the first two weeks, your sweet baby is still sleeping most of the time and is very snuggly.
The first two weeks are the ideal time to take newborn photos, but when do you actually need to reach out and book with a photographer? I'm happy to answer that question for you.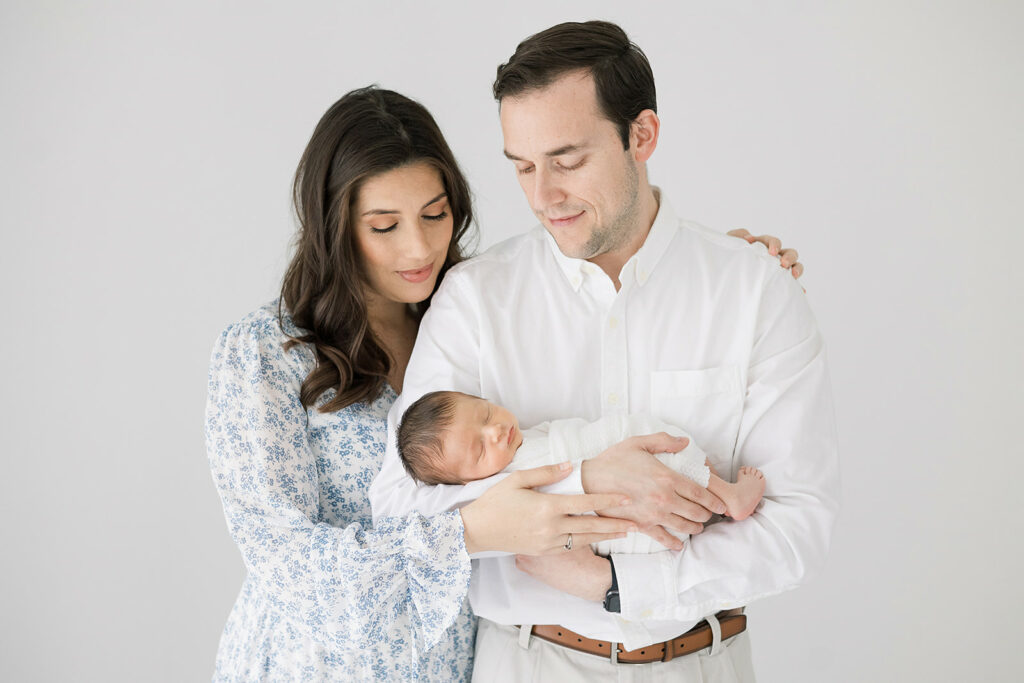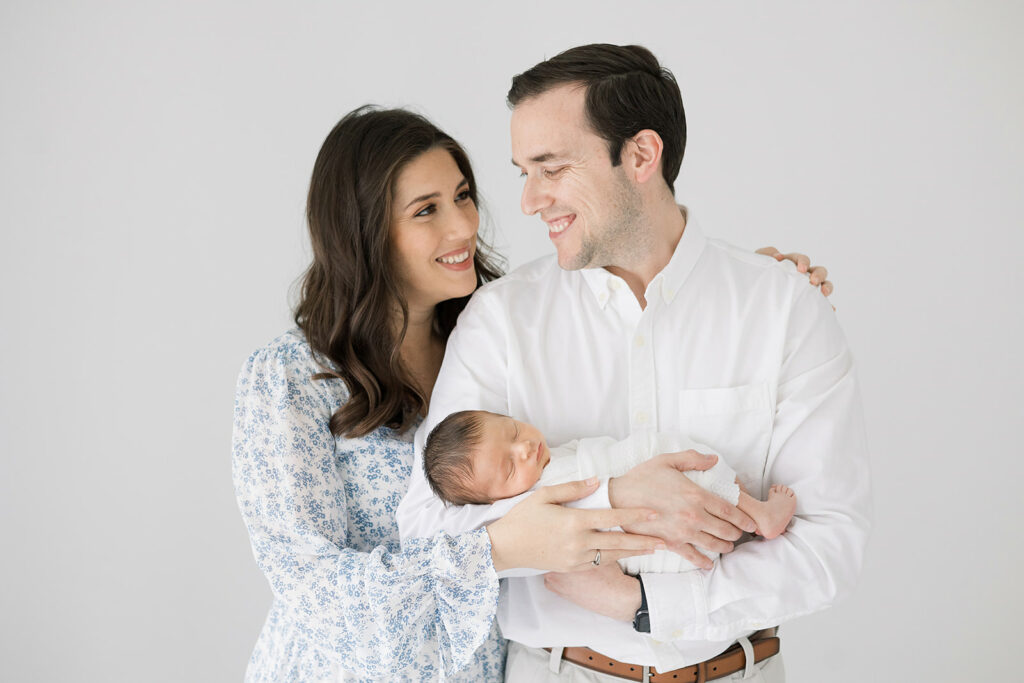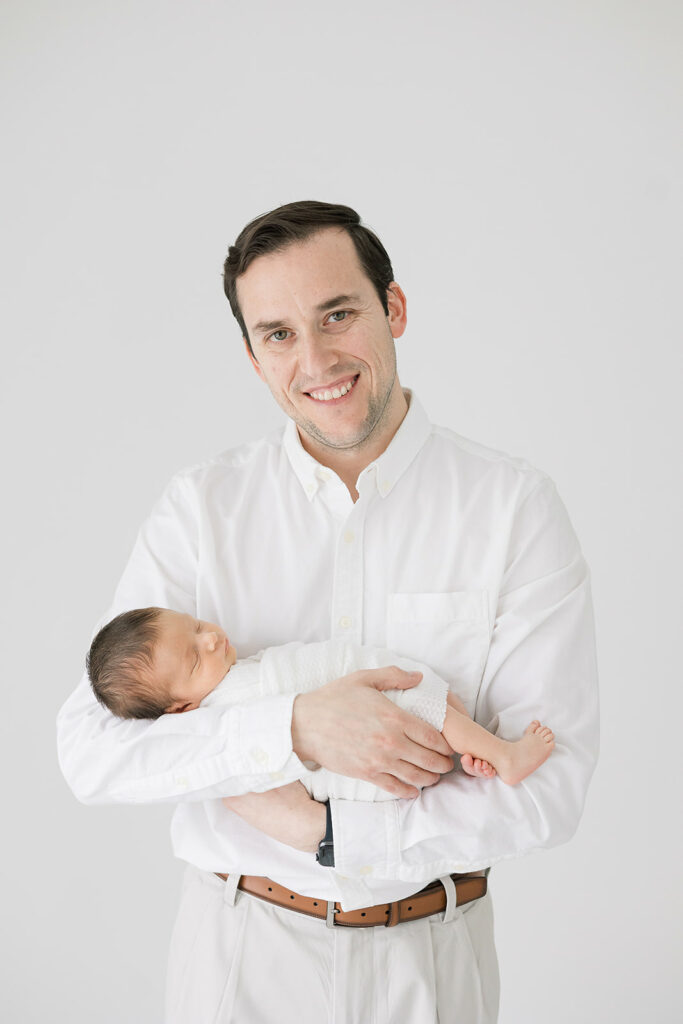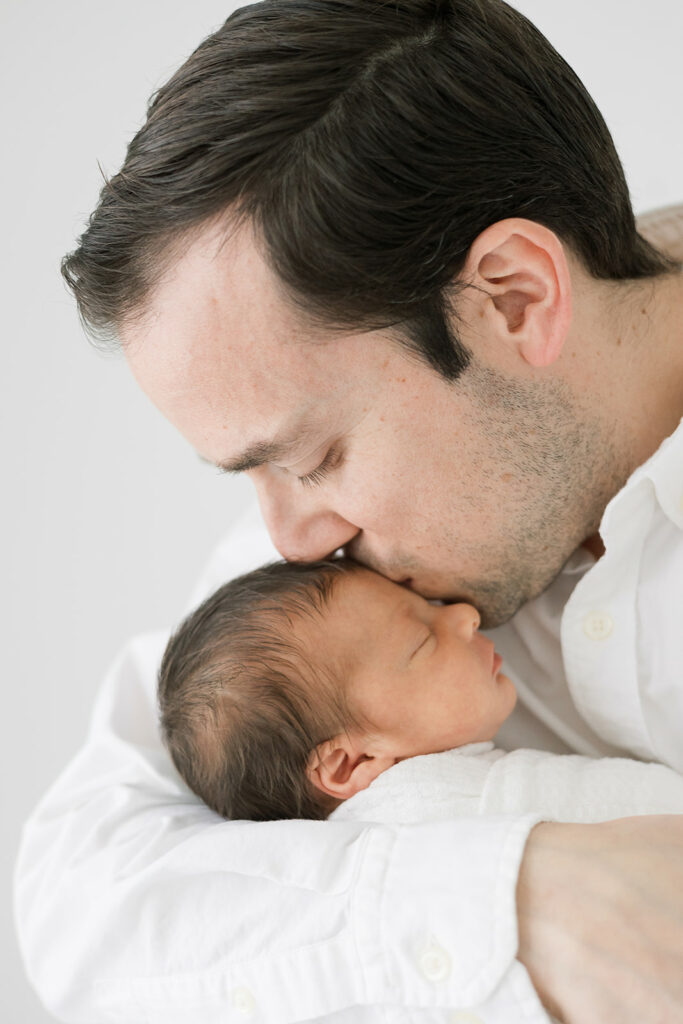 When Do You Book Your Newborn Photographer?
I usually recommend reserving your newborn photographer at least a few months in advance of your baby's birth. Most clients reach out as soon as they reach the second trimester. It's so important to book your newborn photographer early to ensure you get work with the one that you want. As a full-service newborn photographer, I schedule a limited number of newborn sessions per month so that I can offer the attention and detail each mother deserves. If you wait until the baby is born, I might not have availability. Babies come when they're ready, so once a client schedules with me, I keep their due date on my calendar and ensure I have availability if your baby is early or late! Clients usually let me know by text or email that their baby is here! After that, we then officially schedule your family for the newborn session.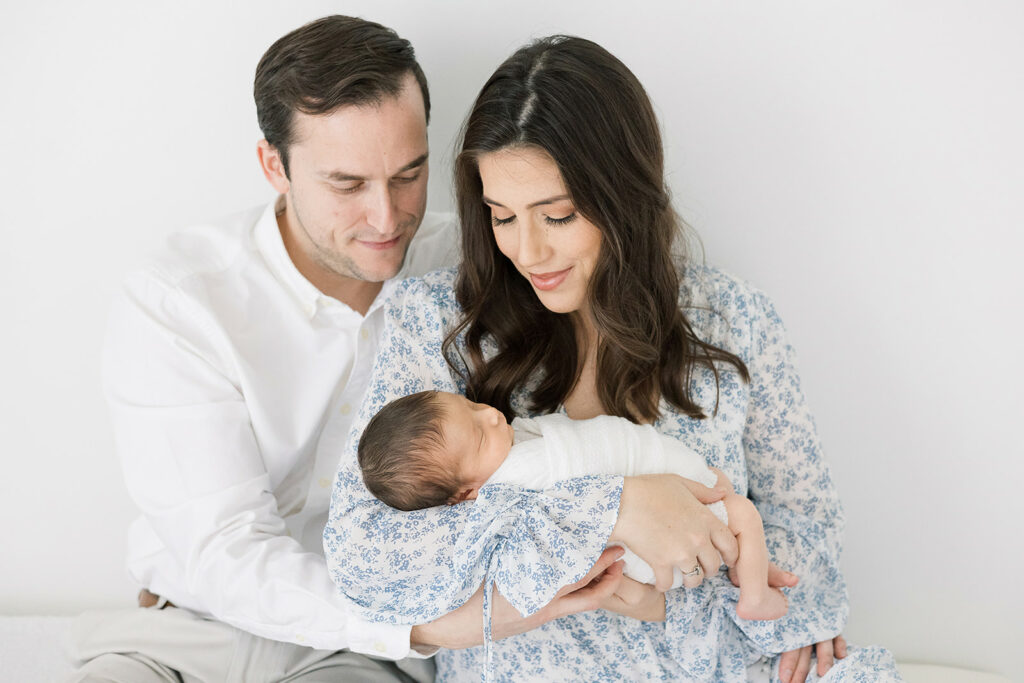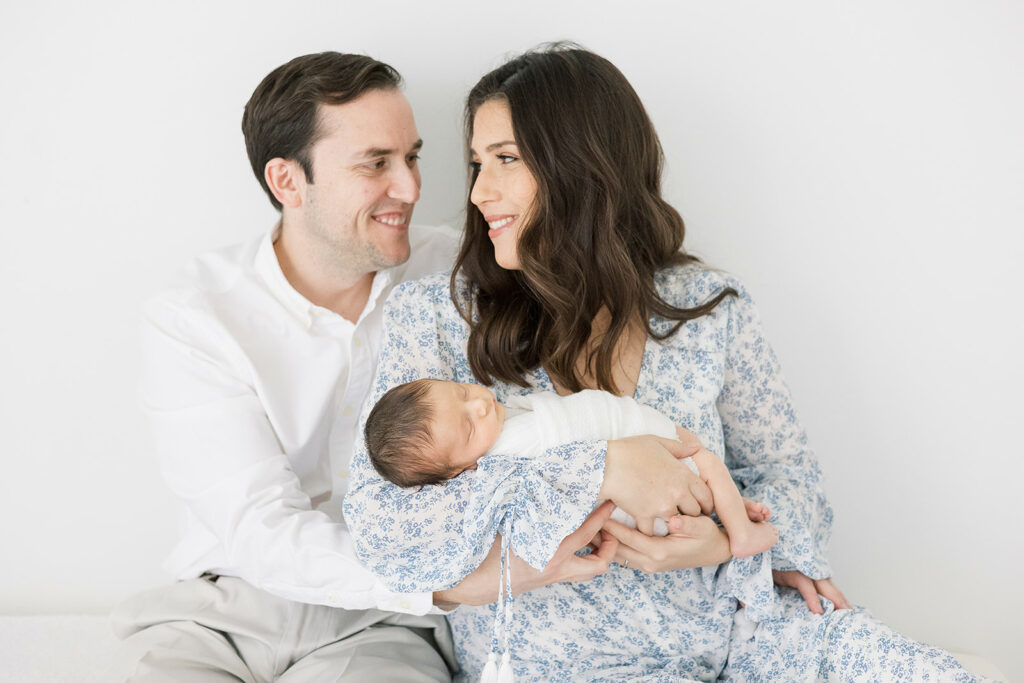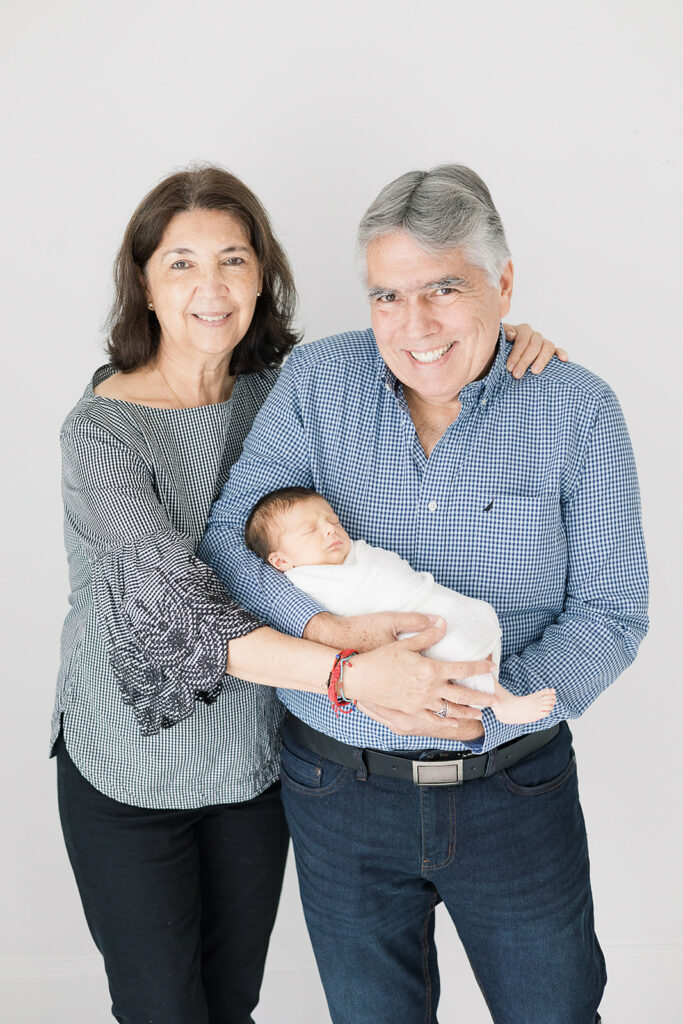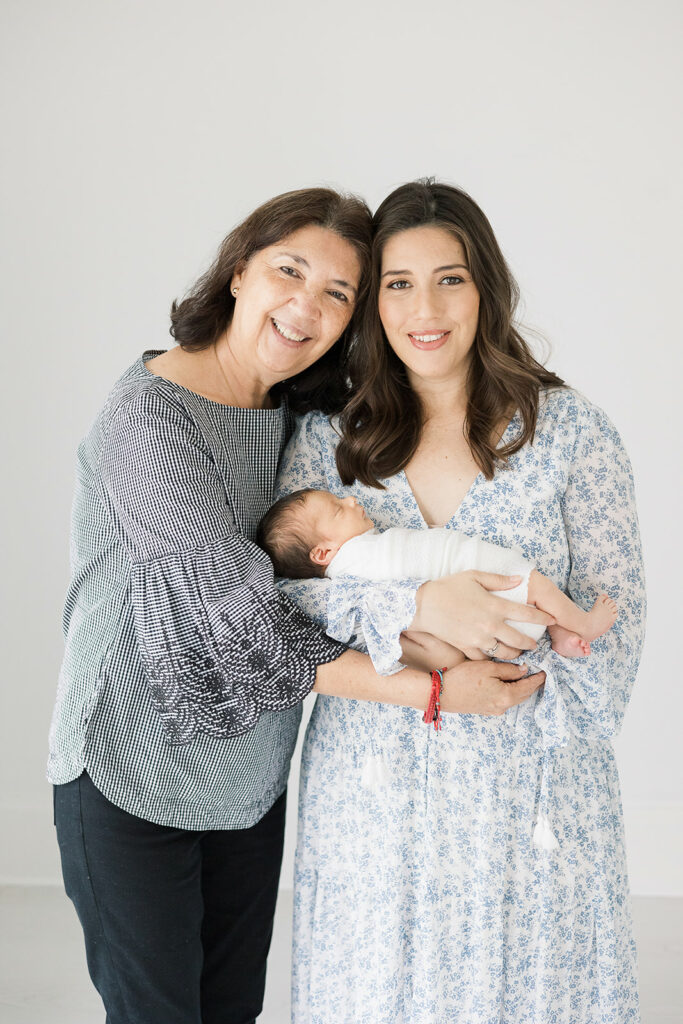 Full-Service Newborn Photography
You might be thinking, "How will I feel ready for professional photos two weeks after having a baby?" I remember those first two weeks with each of my babies. Well, maybe I don't remember so much! Between lack of sleep and taking care of a newborn, it's a bit of a blur. That's why I'm so passionate about offering full-service newborn photography to my families. I want you to look back on your newborn portraits and be able to relive those precious newborn snuggles without any of the stress leading up to your session. 
Throughout the full-service process, I handle all of the details for you so that all you have to do is bring your sweet baby and enjoy the experience. Before the session, you'll select a beautiful dress from my client wardrobe. I photograph your little one in my bright and airy Heights Studio while you are pampered and cared for with professional hair and makeup. I have lots of neutral newborn wraps and accessories, so you do not have to worry about bringing anything. After you finish your hair and makeup, you'll feel beautiful and ready for your session.
After your session, you'll return to the studio for your image reveal and ordering appointment. Together, we'll soak in every image from your session. After looking through your images, you'll select your absolute favorites, and we can dream about how you want to display them in your home. I'll be able to show you mockups of this will look in your home, so you'll feel confident in your decision. This client created a beautiful wall gallery that turned her house into a home. Printing and beautifully displaying your portraits in your home is the final touch of the full-service experience.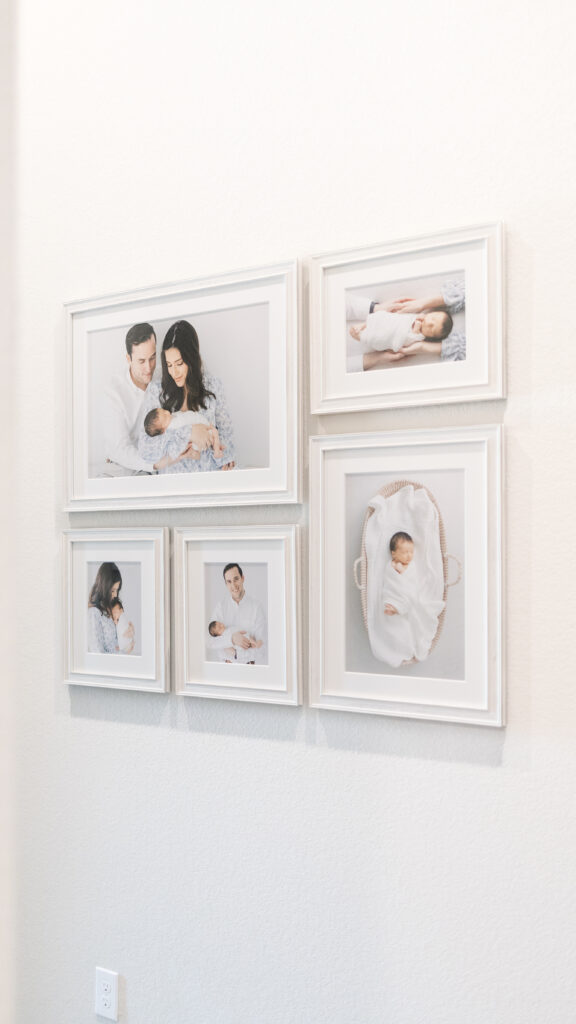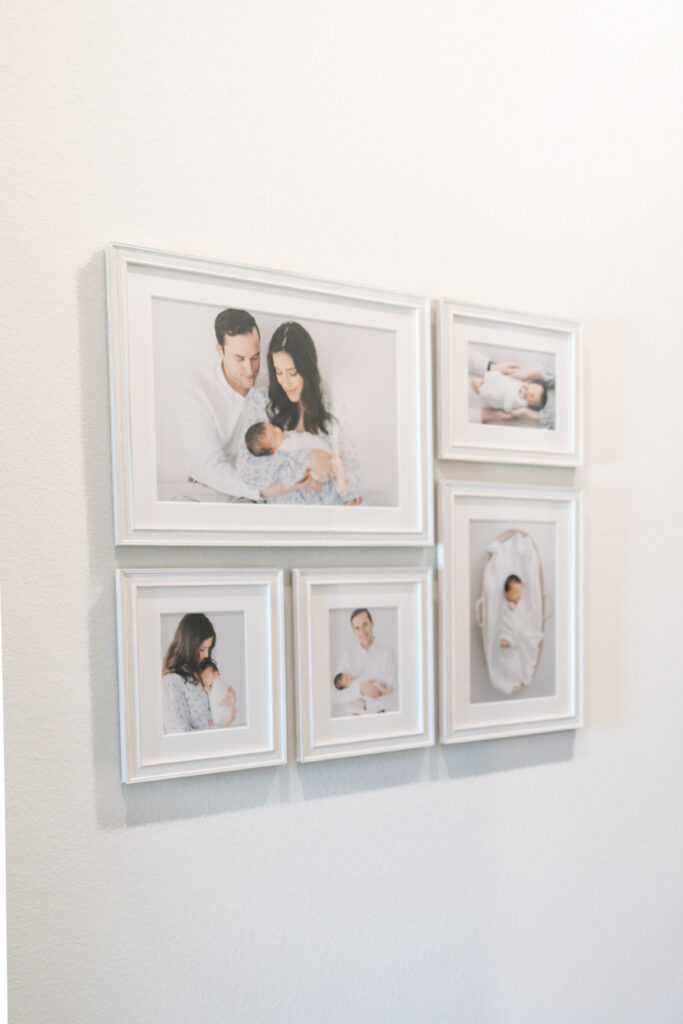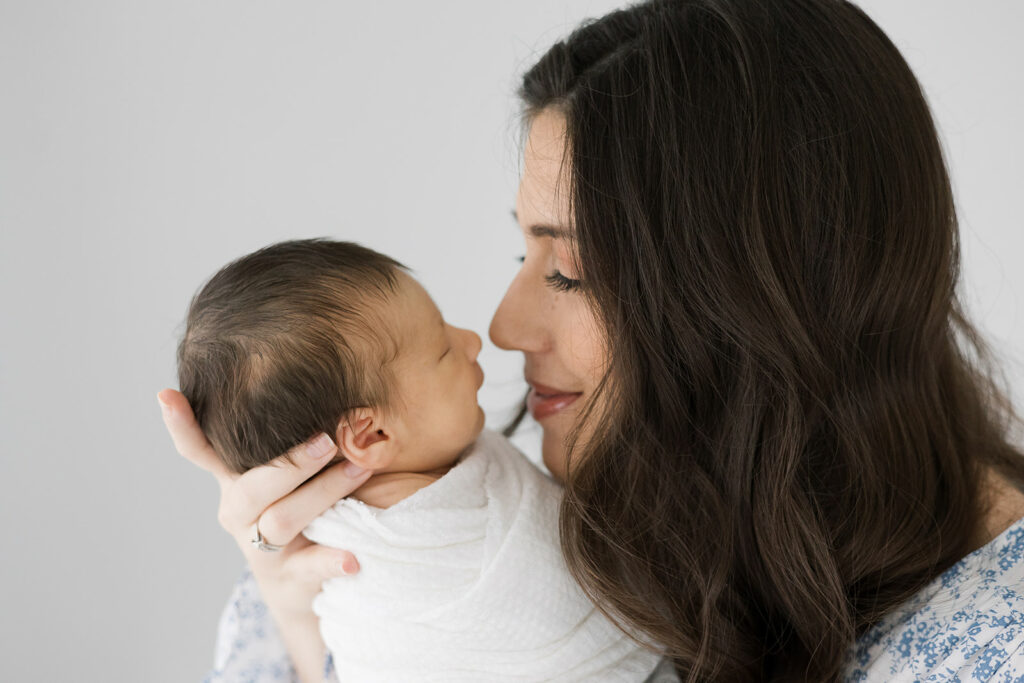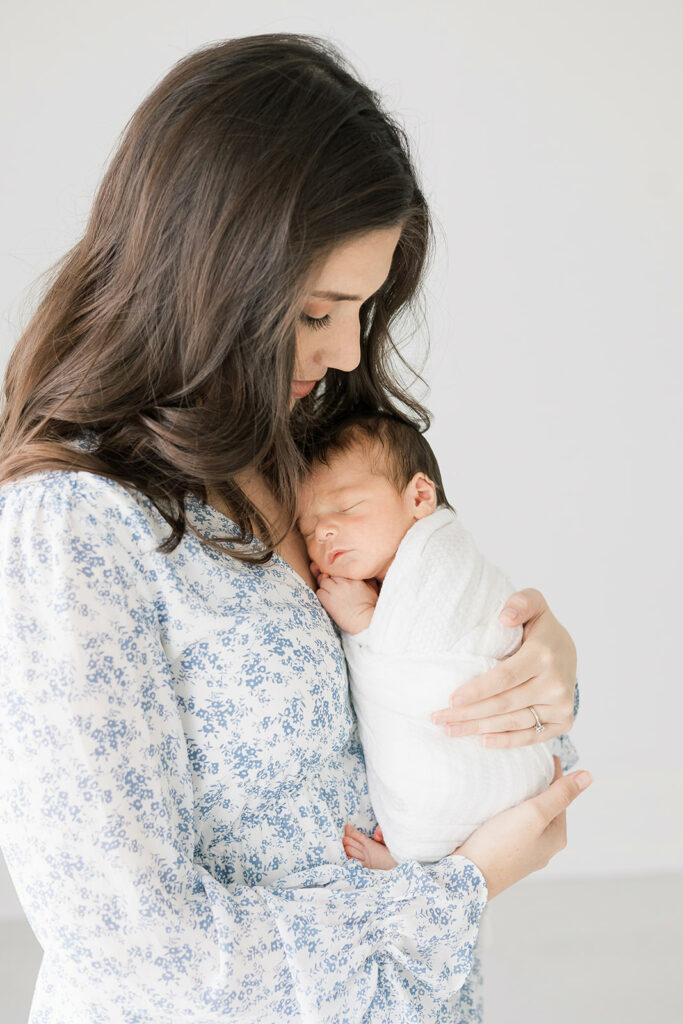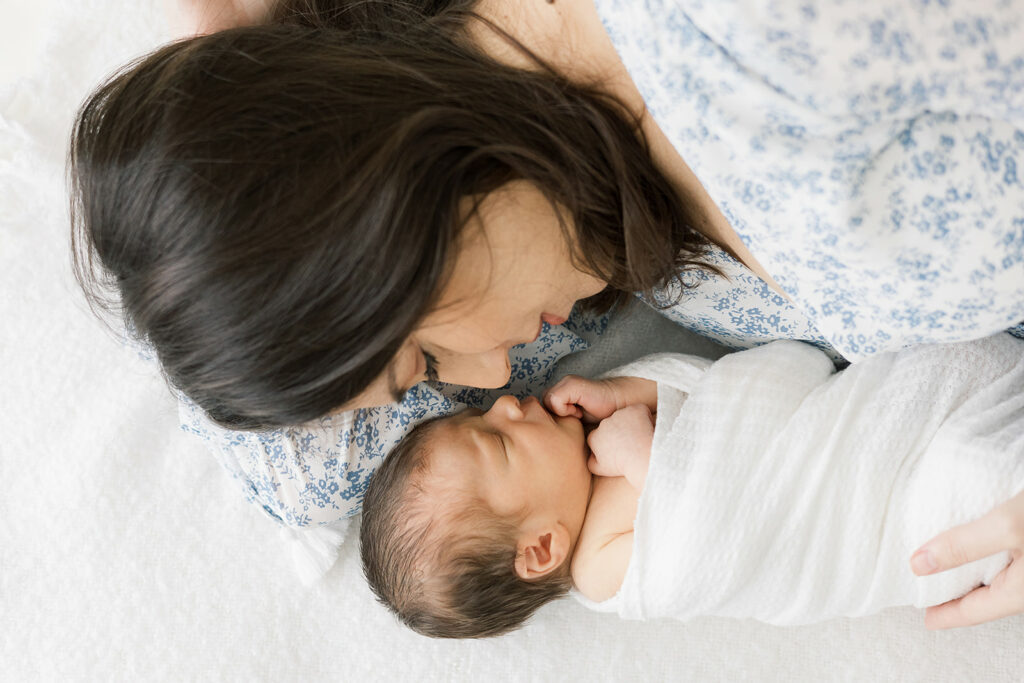 Houston Heights Newborn Photographer
As a mom of three, I know how fast the newborn stage flies by. Let me handle all the details of your session so you can soak in more newborn snuggles and have portrait artwork of your newborn that you'll be able to cherish forever. If you have any questions or wish to schedule your newborn photography session, please send me a message here.