Pregnancy is an important part of a woman's life, and a beautiful way to document this time is with maternity photos. While you might not be feeling your best, it's so important to slow down and savor this experience. As a mom of three, I cherish my maternity photos, and I look back on those images in awe of what my body accomplished and think about the sweet baby waiting to meet me.
As an expecting mom, I know you have lots to do and prepare for the new baby. Taking the time for a maternity photoshoot is something you'll never regret. You may be wondering when you should take your maternity photos. I'd love to answer all of your questions and more.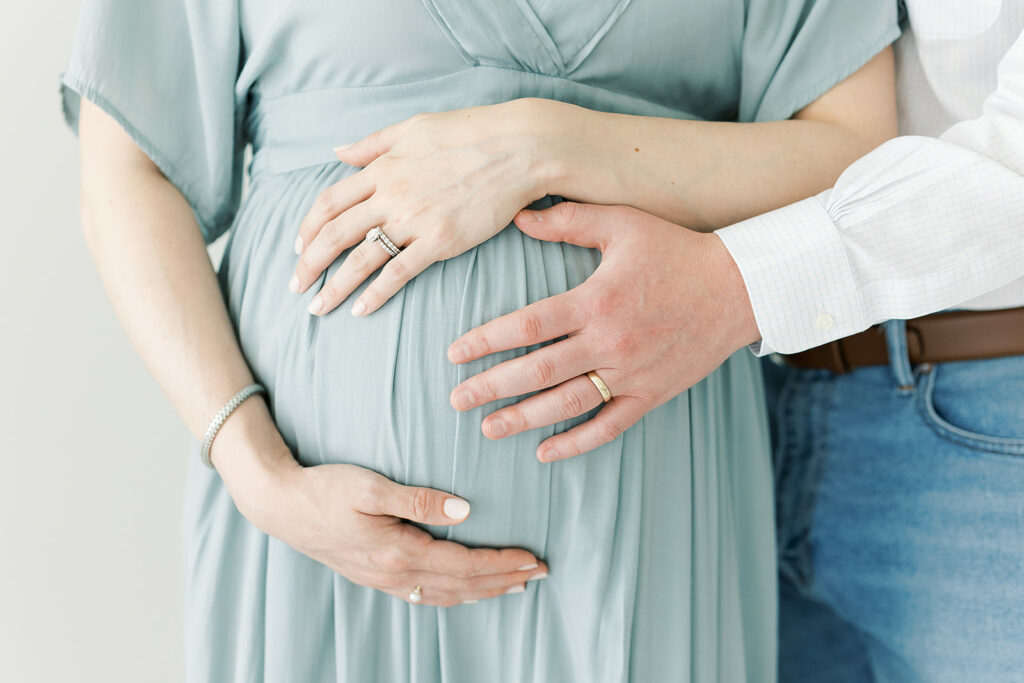 When Should You Schedule Your Houston Heights Maternity Photos
As a Houston Heights maternity photographer, I recommend taking your maternity photos between 28-34 weeks of pregnancy. You have a gorgeous bump to show off during this window, but you aren't too exhausted to enjoy your photoshoot. If you're past 34 weeks, don't worry; as long as you have not had your baby, it's not too late! I've done sessions as late as 39 weeks, but I do not recommend this. You just might have your baby early. Also, many moms start carrying extra fluid in their final couple of weeks that can make you feel and look puffy. For first-time moms, the sweet spot is right around 32 weeks.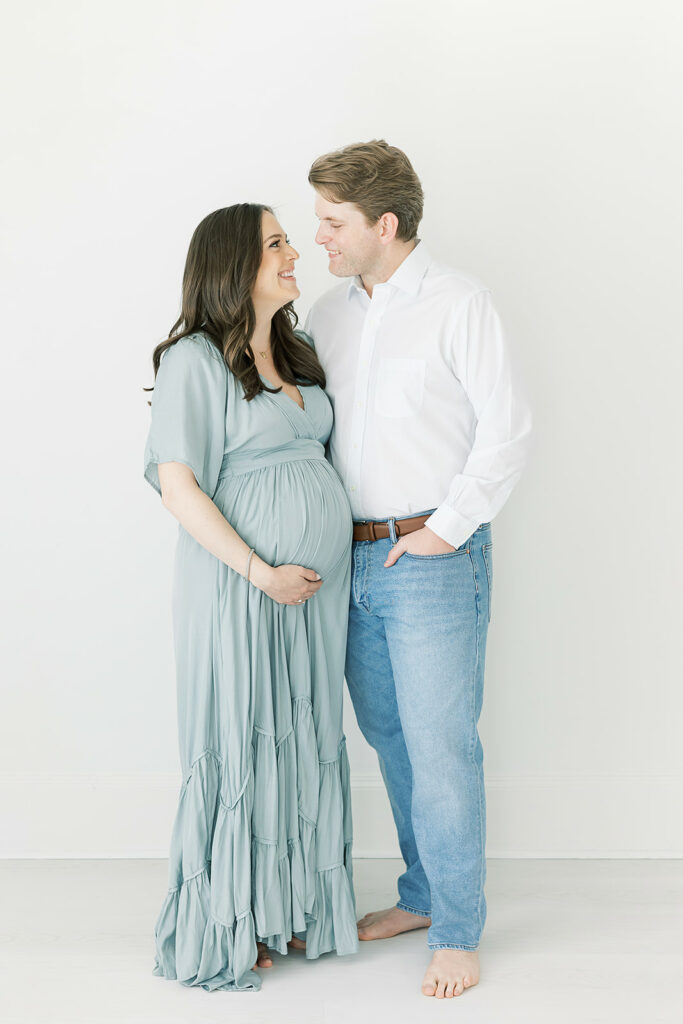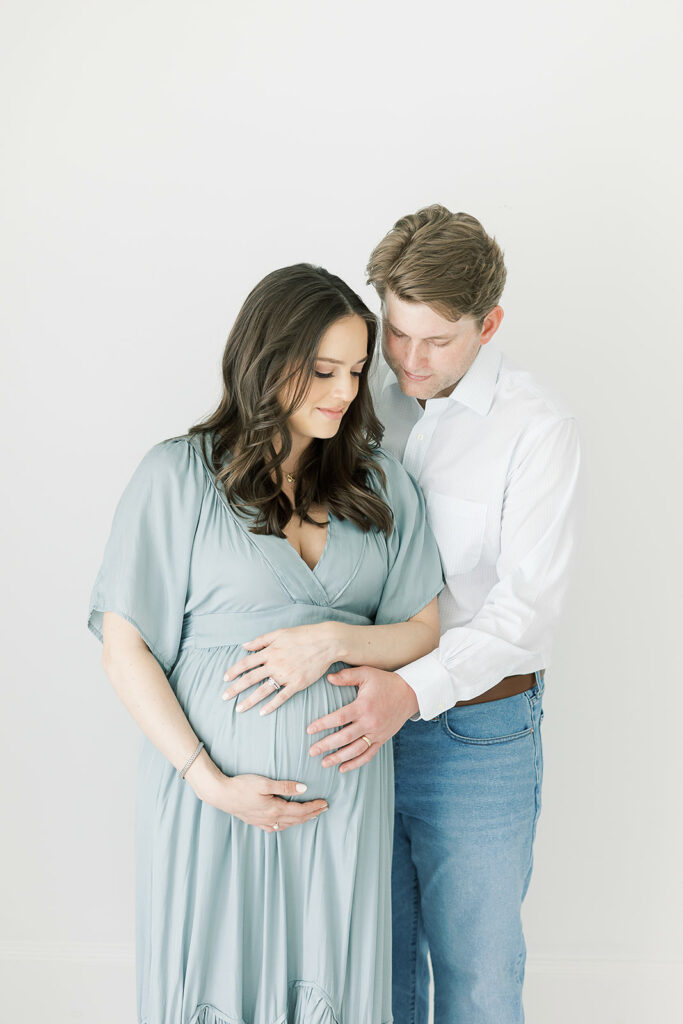 When to Book Your Maternity Photographer
These sessions are very time-sensitive, so it's important to book your Houston Heights maternity photographer as soon as you can to ensure session availability. As a full-service maternity photographer, I can only take a limited number of sessions each month to give each of my clients the time and attention they deserve. Clients usually reach out at the beginning of their second trimester. No matter where you are in your pregnancy journey, please reach out if you're interested in maternity photos. I'd love to serve you and your family!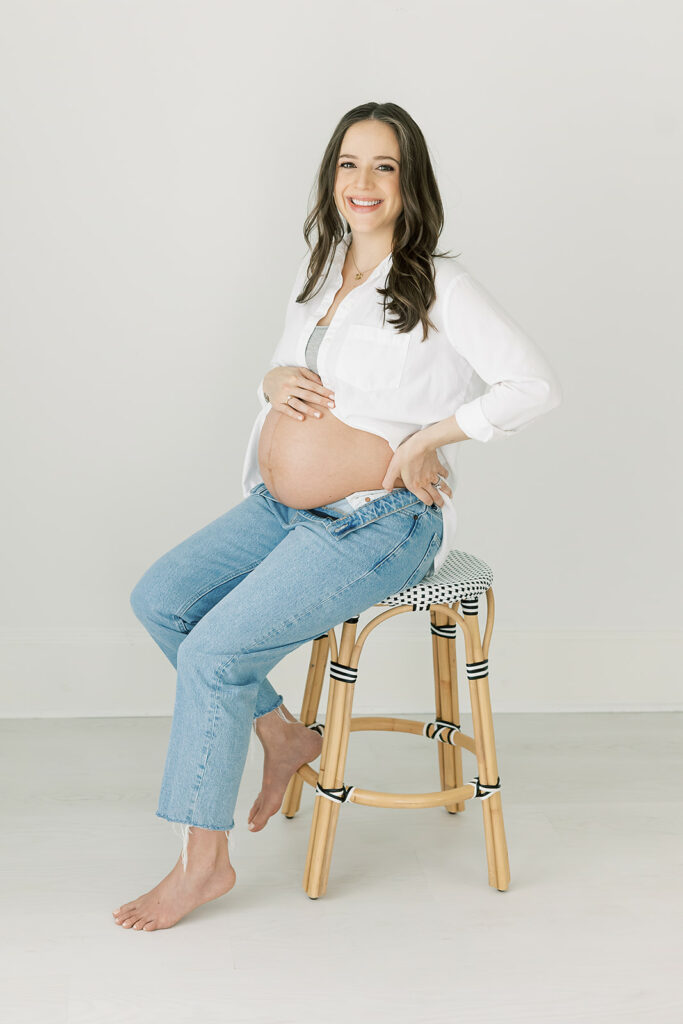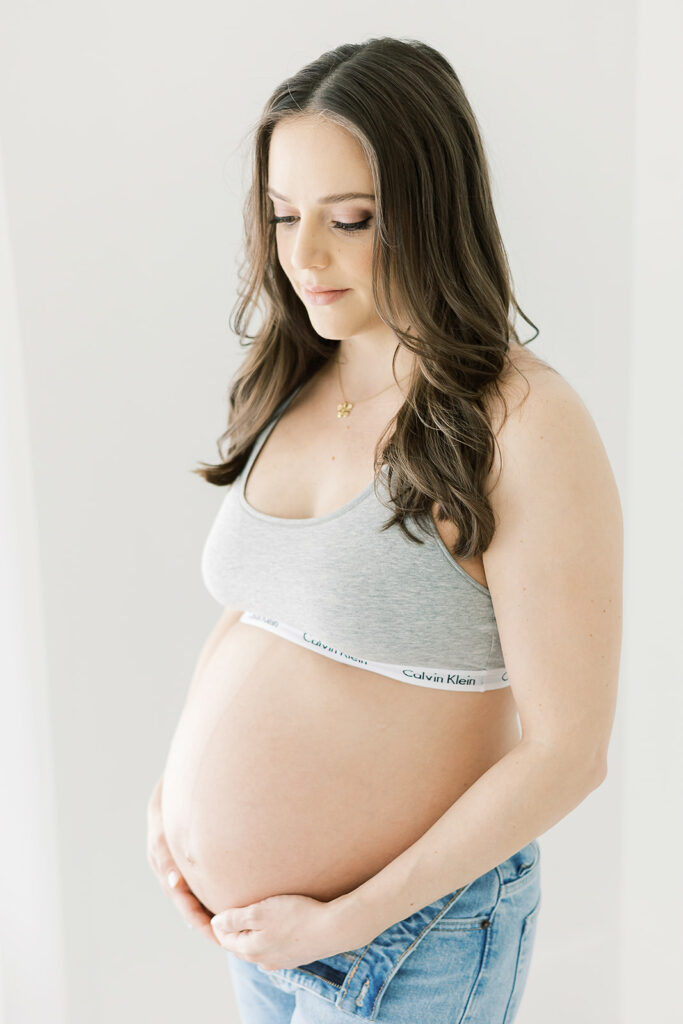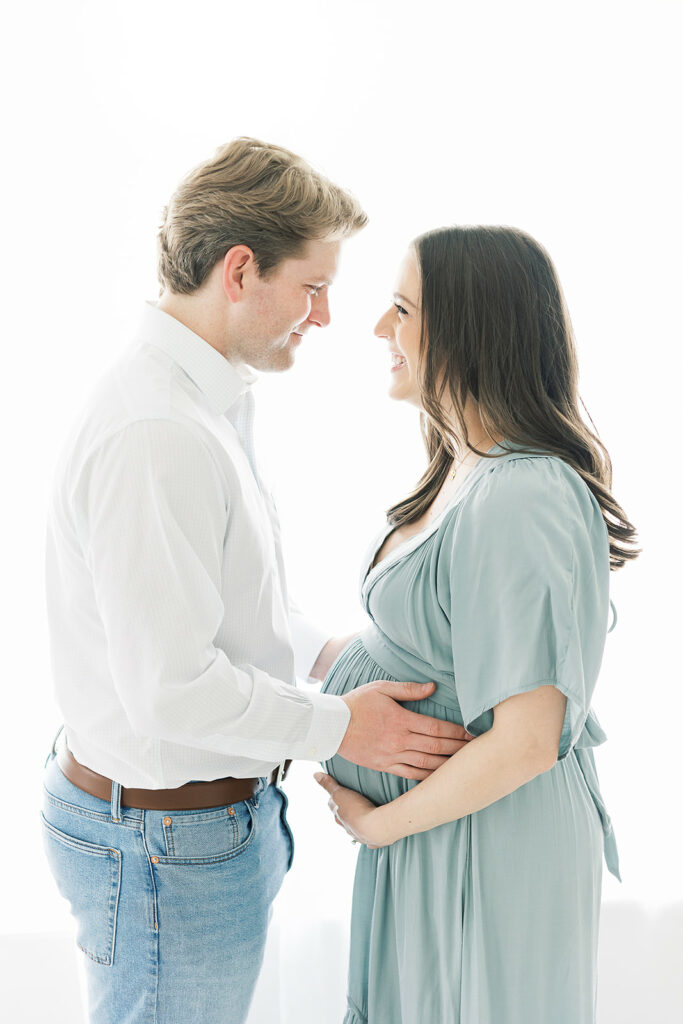 Full-Service Maternity Photos
If planning a maternity photoshoot seems like a lot of work during pregnancy, a full-service maternity session might be perfect for you. My full-service maternity photoshoot process takes care of every detail.
My process includes pre-session planning, including styling and wardrobe. On the day of the session, you can expect a relaxing experience with hair and makeup for mom and a memorable, easygoing session your whole family will love. A couple of weeks after the session, we will meet for your image reveal and ordering appointment. During this time, we view your photos and create heirloom portrait artwork with your favorite pictures from the session.
Once you reserve your maternity session, you can trust that I will take care of all the details for you so you can get back to preparing for your sweet baby.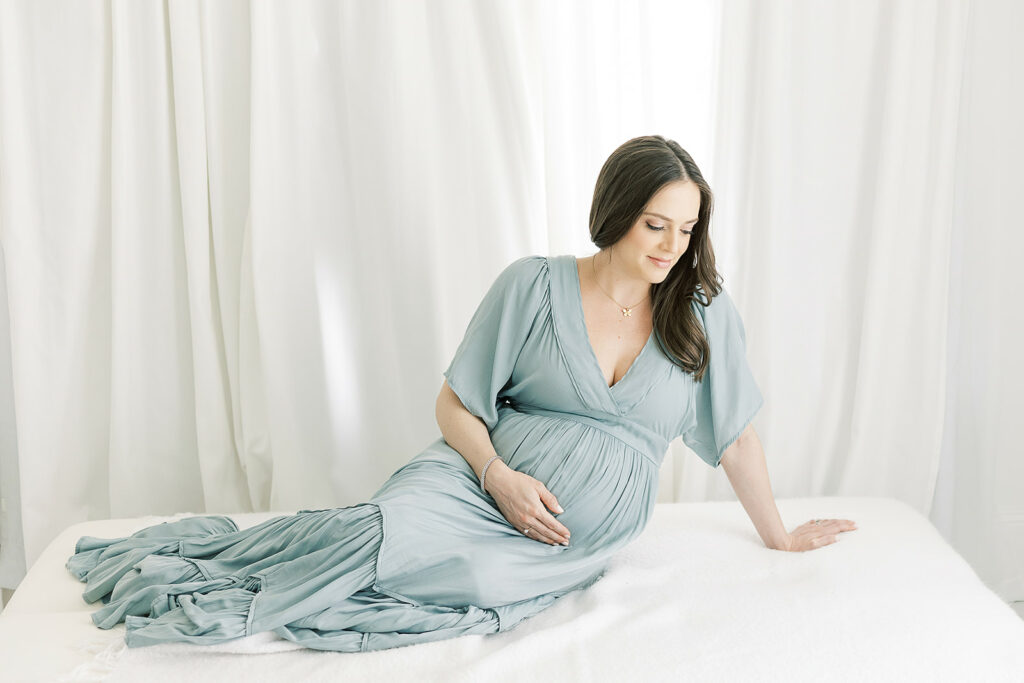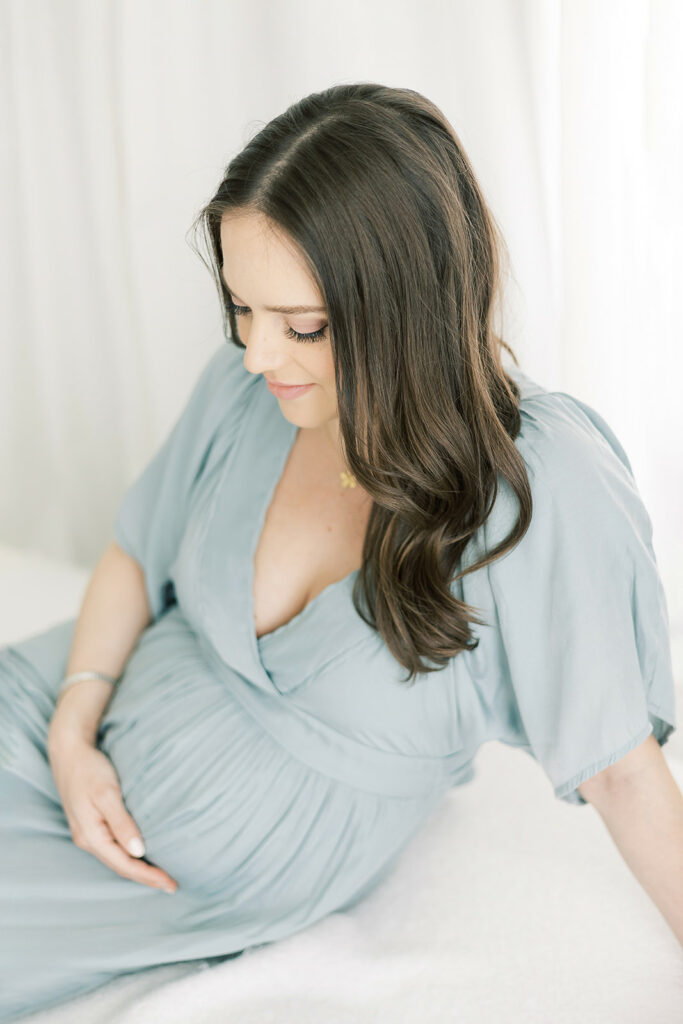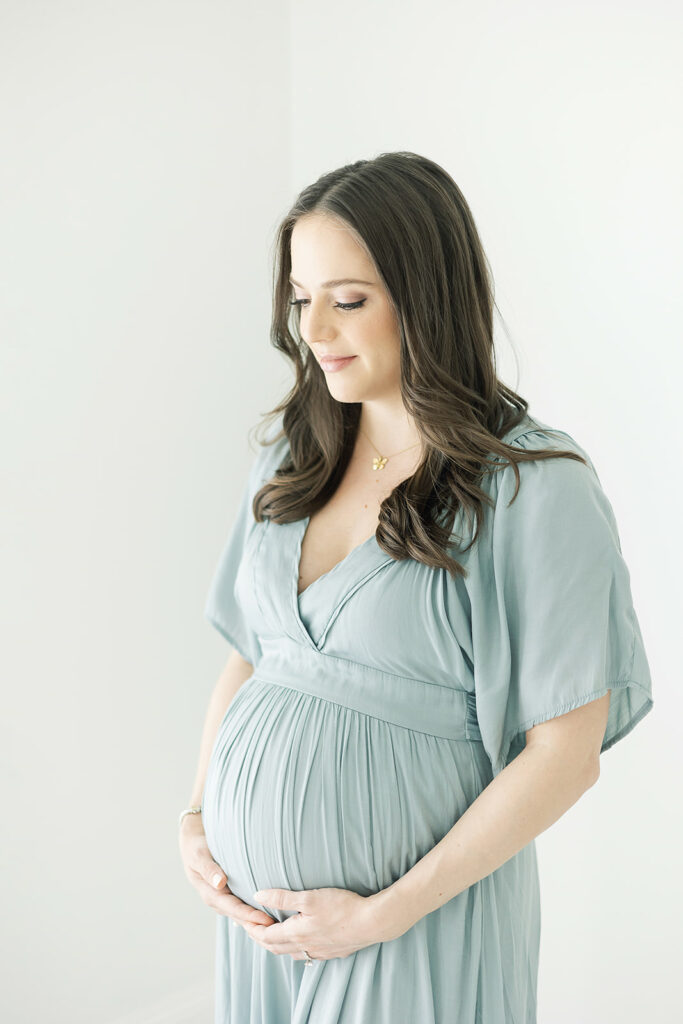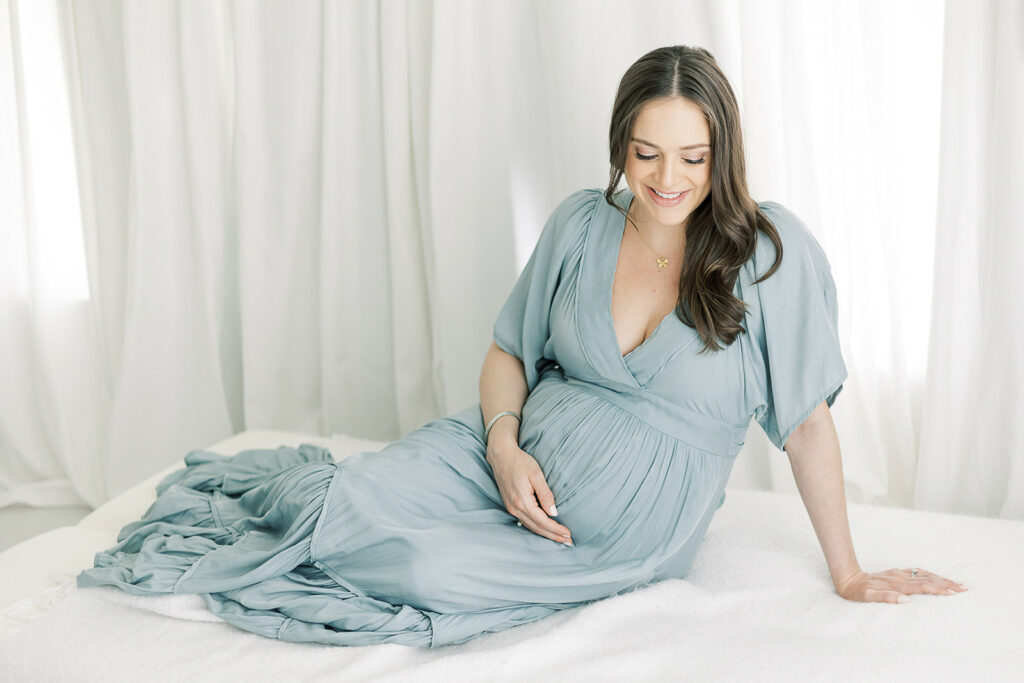 Houston Heights Maternity Photographer
The Grace and Giggles Photography studio is conveniently located in the Houston Heights neighborhood just north of the city of Houston. Our studio documents maternity, newborn, and family portrait sessions and create lasting portrait artwork from each of our custom full-service sessions. If you have any questions or wish to schedule a call with me, please send me a message here.