I remember feeling so tired and drained during pregnancy but still so excited about what was ahead. Mama, you deserve to celebrate and document your pregnancy with a maternity photoshoot. You'll look back on these portraits and feel in awe over the amazing miracle of pregnancy. You are working so hard right now creating new life, and it will be SO worth it.
This amazing couple wanted to do their maternity session at the Houston Museum of Natural Science Butterfly Museum! They wanted to do their session here because she and her husband are from Guam, and she said it reminded her of home.
Her husband was a butterfly whisperer, and he was able to catch a butterfly and get it perfectly positioned on her belly for some really fun images!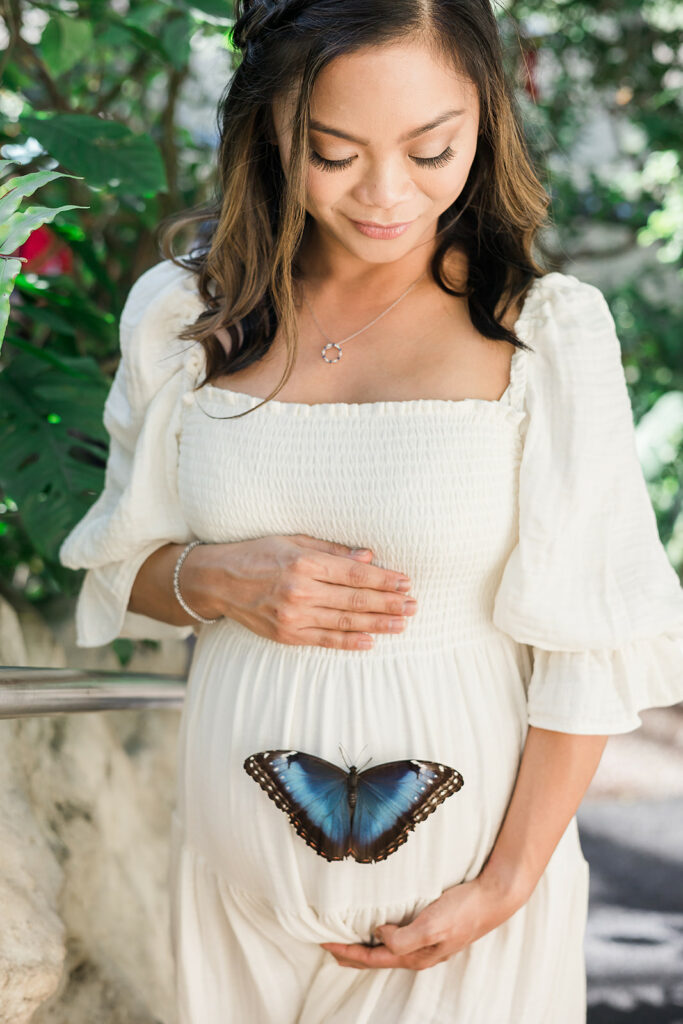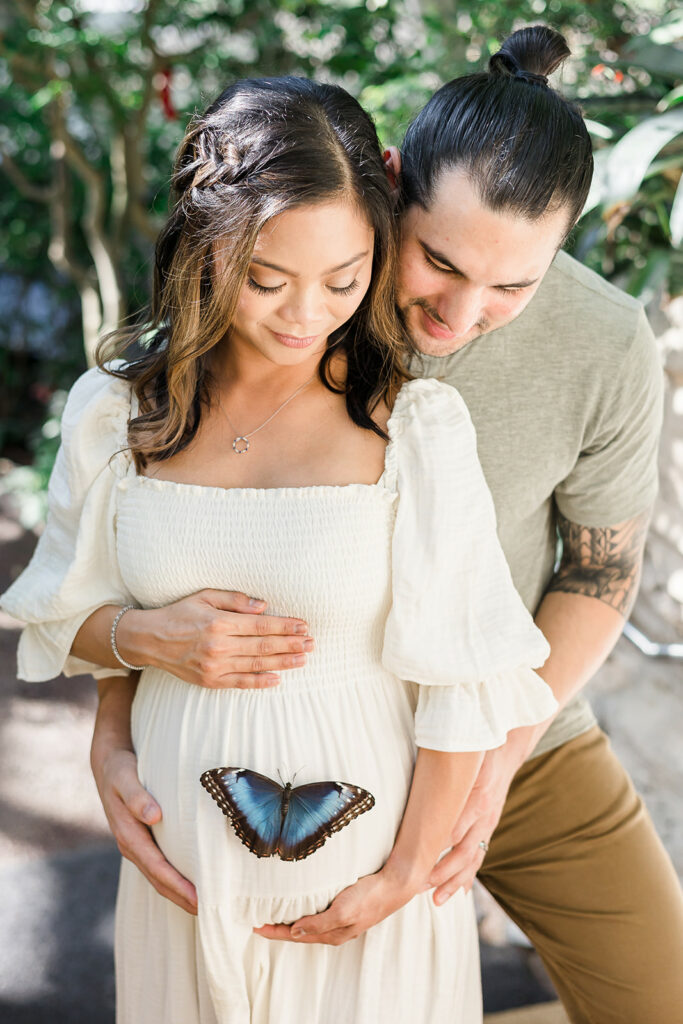 I want you to have the best maternity photoshoot experience possible, so here are my seven tips on how you can prepare for your maternity photos.
7 Tips to Prepare for Your Maternity Photo Session
1. Dream About Your Final Portrait Artwork – Let yourself dream about the final portrait artwork from the session. Where do you envision these portraits living in your home? Let's chat! Together we can create a beautiful session customized just for you.
2. Book Your Maternity Photographer Early – Contact your maternity photographer early to ensure you can get a spot on her calendar. My clients usually contact me around the start of their second trimester. I only book a limited number of maternity sessions per month to offer the level of service each mama deserves, so my calendar tends to book quickly. The sooner you reach out to book, the better chance you have of working with your dream photographer.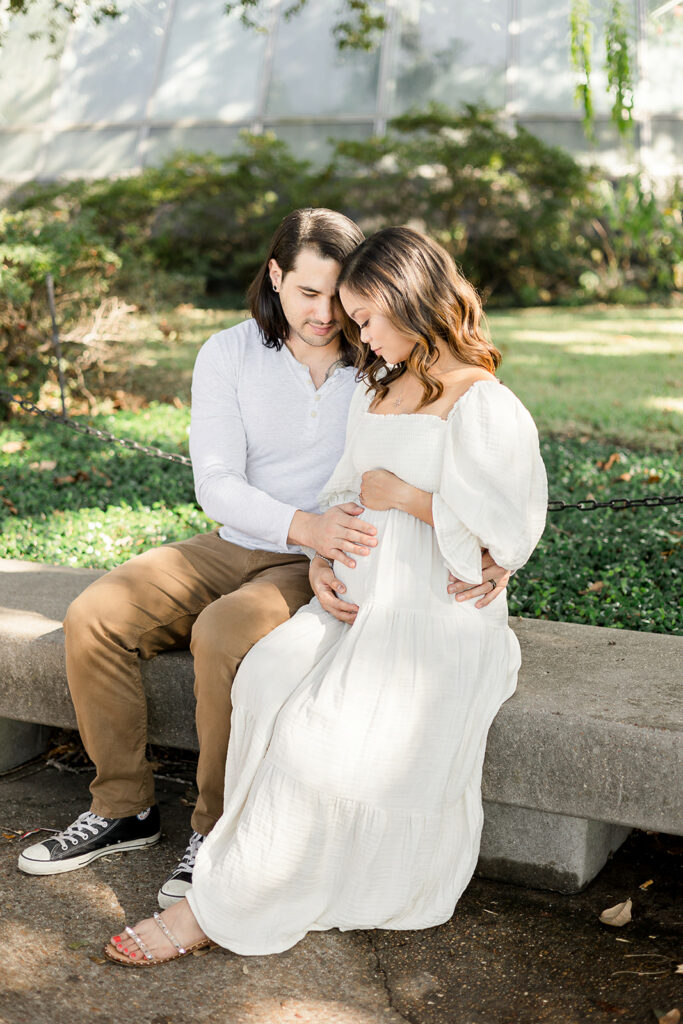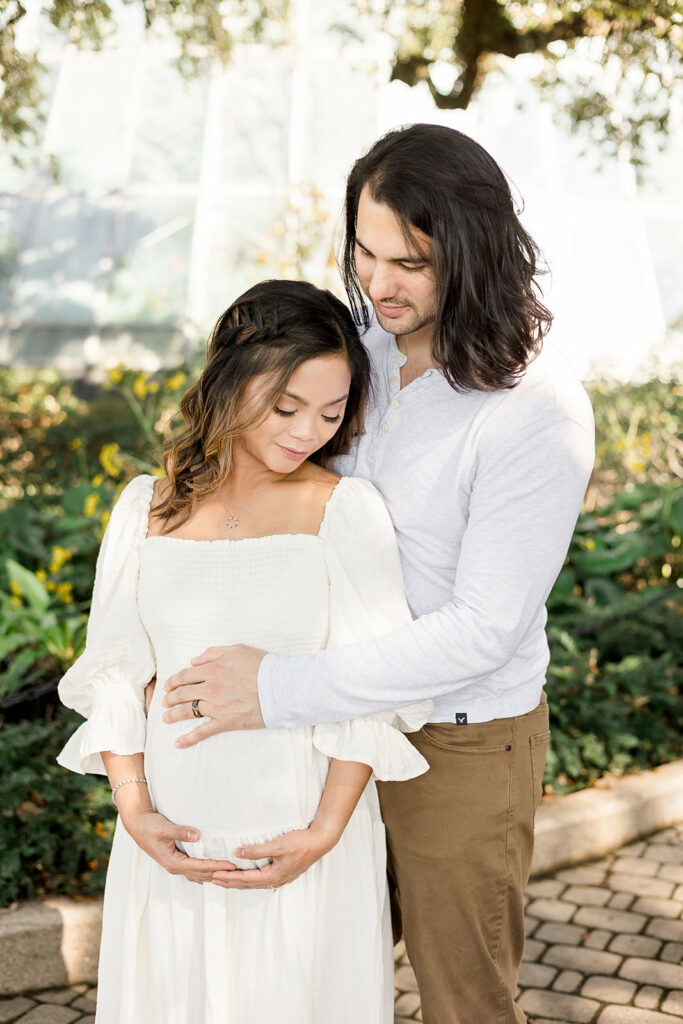 3. Share Your Vision With Your Photographer – Now that you have your maternity session vision in your head and you're maternity photoshoot is reserved with your photographer, share that vision! During my consultations, I'll ask my clients what they envision so that I can help bring it to life. Not sure what you want; you just know you want to document this special time? That is ok! I will help you with every step of planning, and together we can decide if a session in my Houston Heights studio is best, an outdoor sunset maternity session in a beautiful field, your home, or a unique place that is special to you!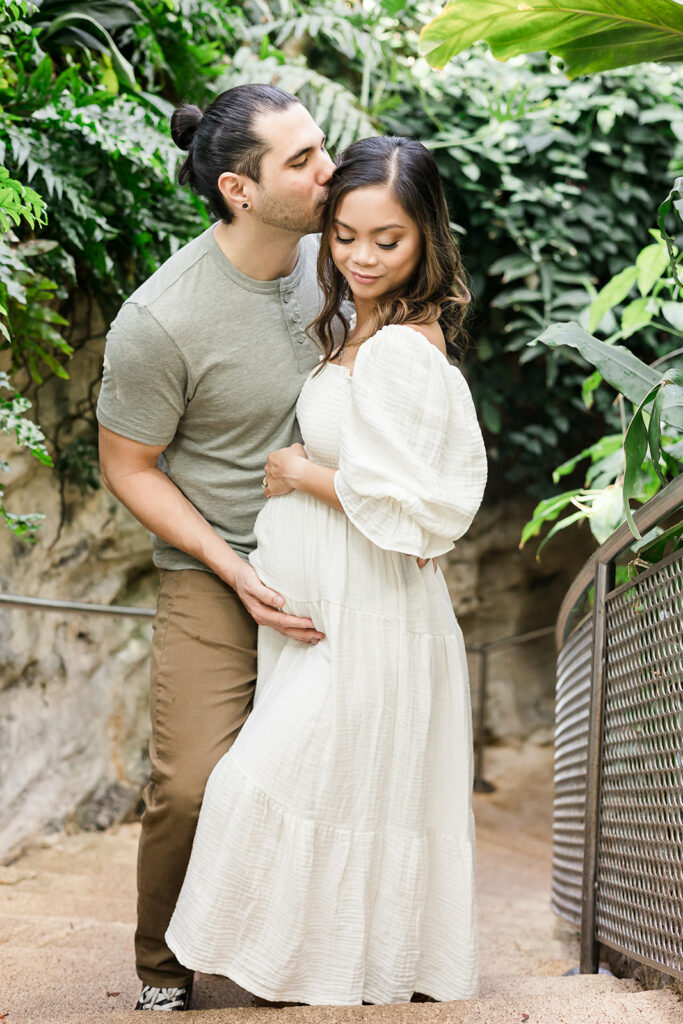 4. Choose Your Wardrobe – Decide what you want to wear for your maternity session soon after you reserve your session. If you plan to purchase your outfits, you don't want to worry about your outfits in the days leading up to the session. Once my clients have reserved their session, they are invited to the studio to select their outfits from my studio wardrobe, although many of my clients who choose a studio maternity session choose their outfits the day of their session from my studio wardrobe. I have many dresses to choose from, sizes XS-XXL, so this makes planning your wardrobe easy!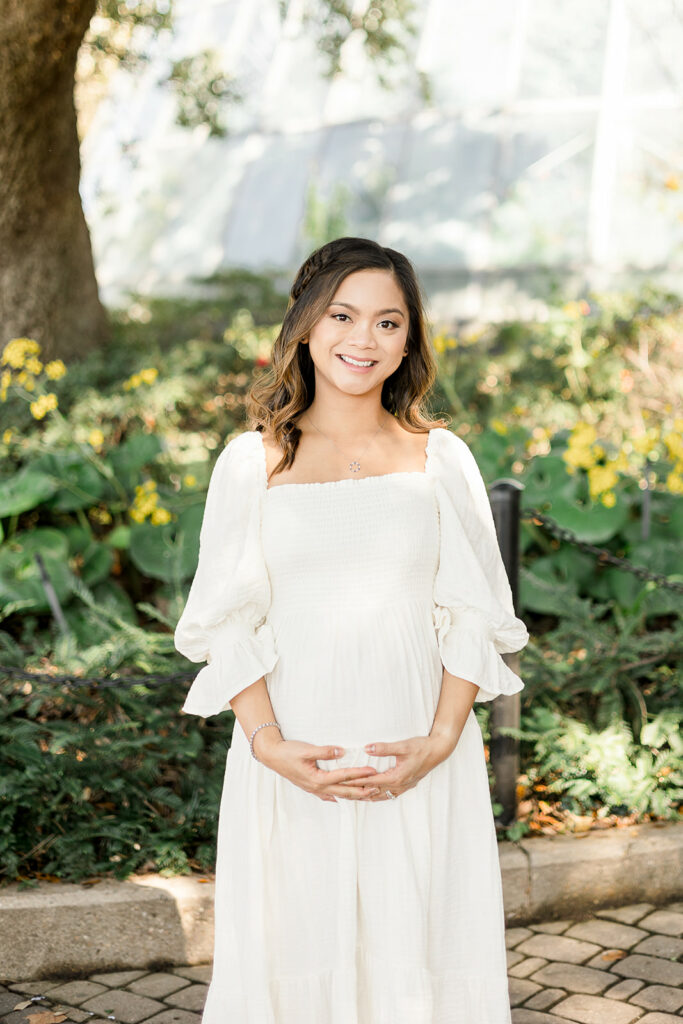 5. Hair and Makeup – Schedule professional hair and makeup for your maternity session. You deserve to be pampered before the session with photo-ready makeup. It's a great way to relax before the session and feel beautiful. You want to love your images, and having professional hair and makeup helps you relax and makes you look and feel your best! My hair and makeup artists are fantastic at creating a neutral or glam look, whichever you prefer. I coordinate hair and makeup for all of my maternity sessions. It's one less thing for you to worry about!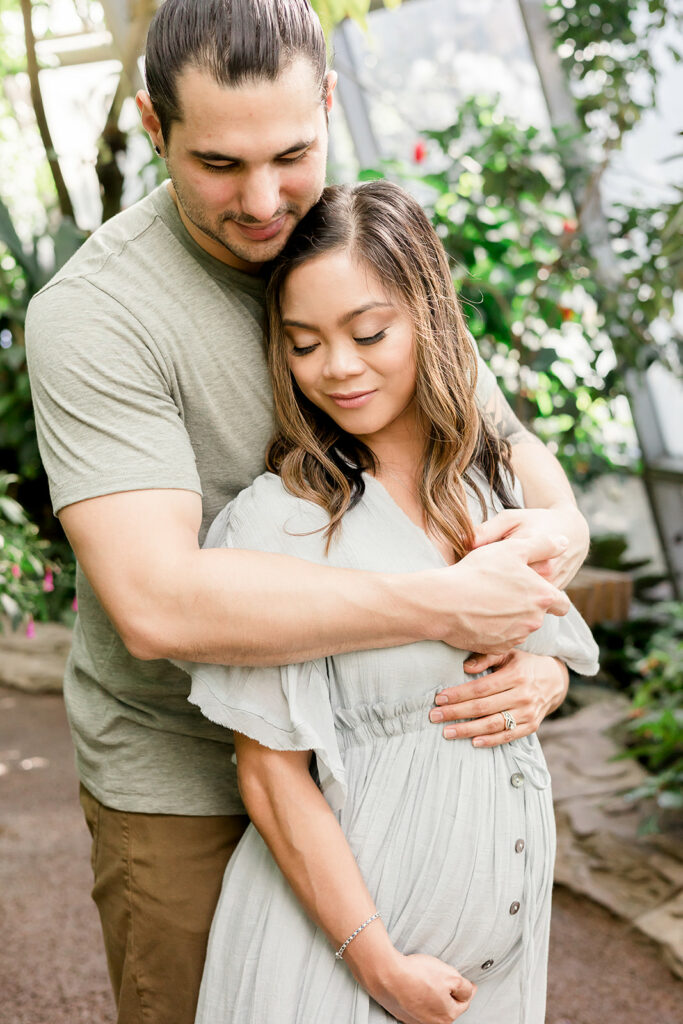 6. Get Rest and Hydrate the Night Before – If you can, try and get some good rest the night before your session. I know with pregnancy, that's just not always possible. Also, don't forget to drink water and grab a snack before you come. You do not want to feel faint or sick during the session from not eating or being dehydrated.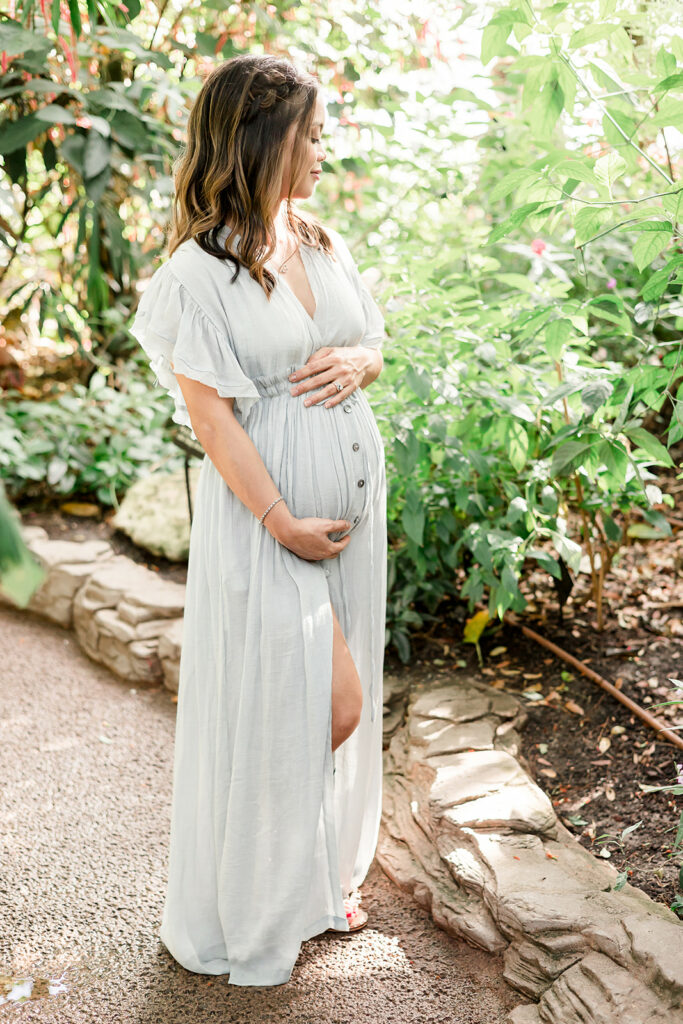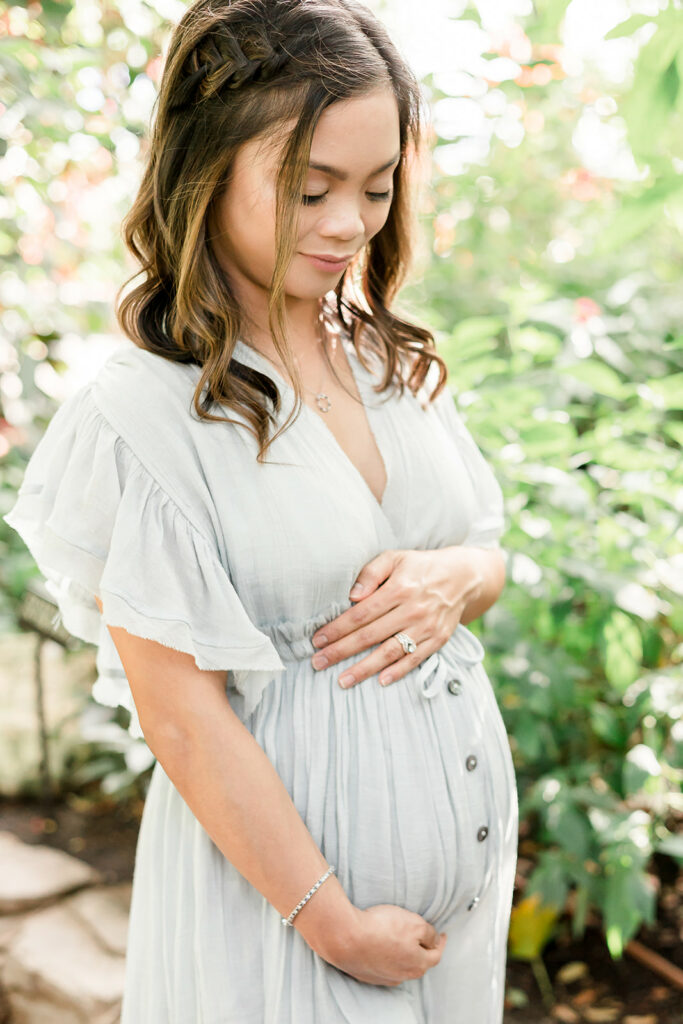 7. Let Enjoy and Enjoy During Your Session – Once you arrive at the studio for your maternity session, I invite you to let it all go, love on your baby bump, snuggle your husband, and enjoy your full-service experience. You're working so hard, so let me take care of you during your session.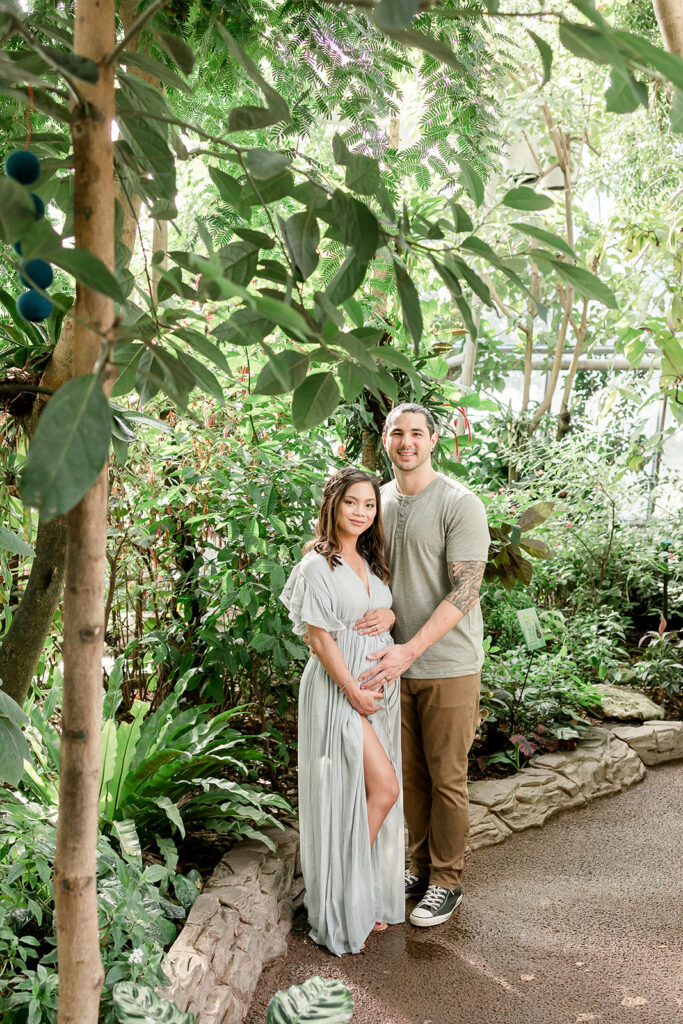 Houston Heights Maternity Photographer
Grace and Giggles Photography is a full-service portrait photography studio located in Houston Heights, TX. Our studio documents the most important moments in our clients' lives, from maternity and newborn to capture your sweet family. Let us handle all of the details with session styling, wardrobe, hair and makeup, and custom portrait artwork, so you can get back to what matters most. Please contact me today to schedule your consultation.