I remember those first few days after having a baby and how everything was a blur. I am not kidding. On one of my first pediatrician appointments with my third newborn baby, I forgot to bring a diaper!
My Houston Heights studio has everything you need for you and your baby during your newborn photography session, including diapers and wipes (in case you're like me and forget). I also have lots of neutral swaddles and beautiful headbands for baby girls. There are just a few things you need to know and to bring for your newborn session in my Houston Heights Studio.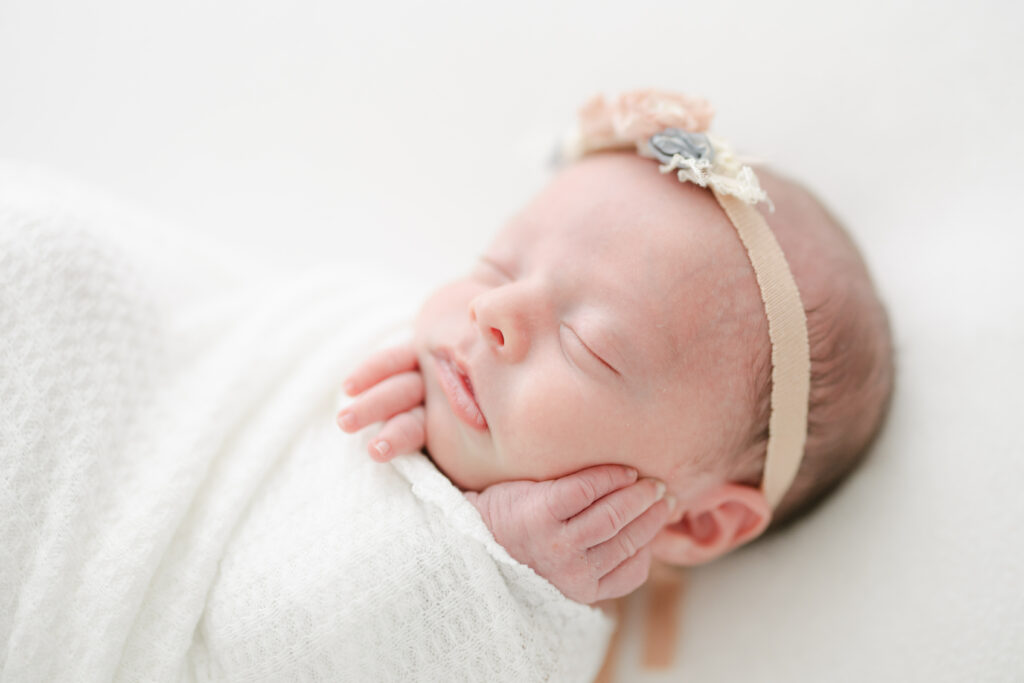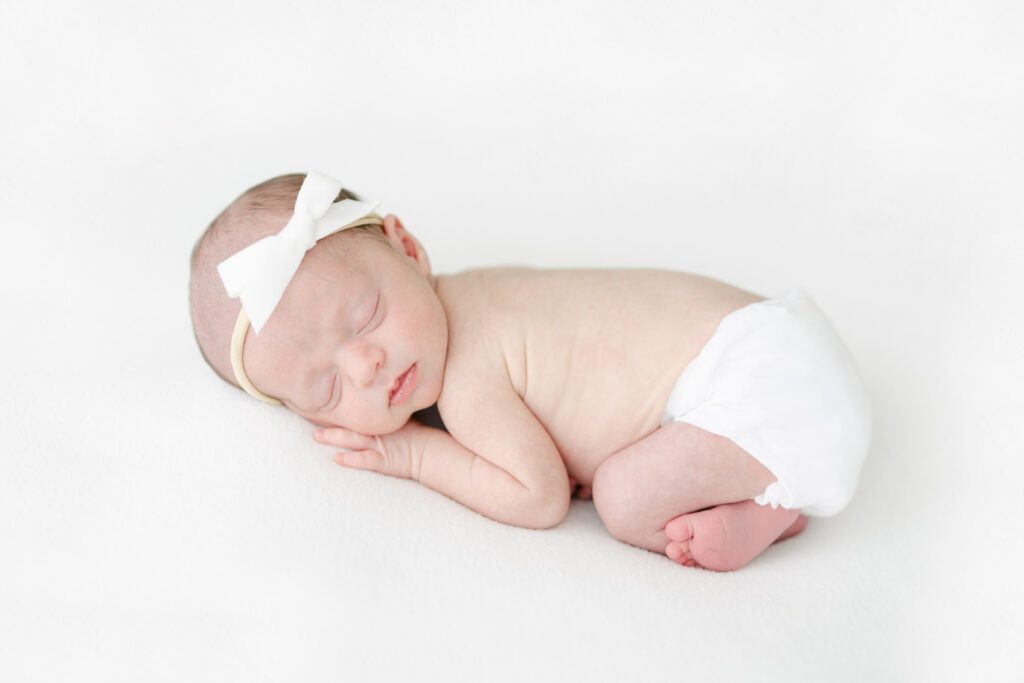 Before You Leave Your House for the Newborn Photography Session
Keep your baby awake the morning before the session. You can give your baby a bath the morning before their session, do tummy time, and interact with them the morning of the session. If they sleep all morning before their session, they may not want to sleep for those sweet womb-like curl newborn images.
Feed your baby a full feeding no more than 30 minutes before leaving for the session. When you arrive at the studio, you will start being pampered with hair and makeup, and I will photograph your baby right away for their individual newborn pictures.
For the car ride, dress your baby in a diaper only or a snap or zip outfit. Avoid clothes that go over their head. Clothes that go over their head are very stimulating and can wake and upset them.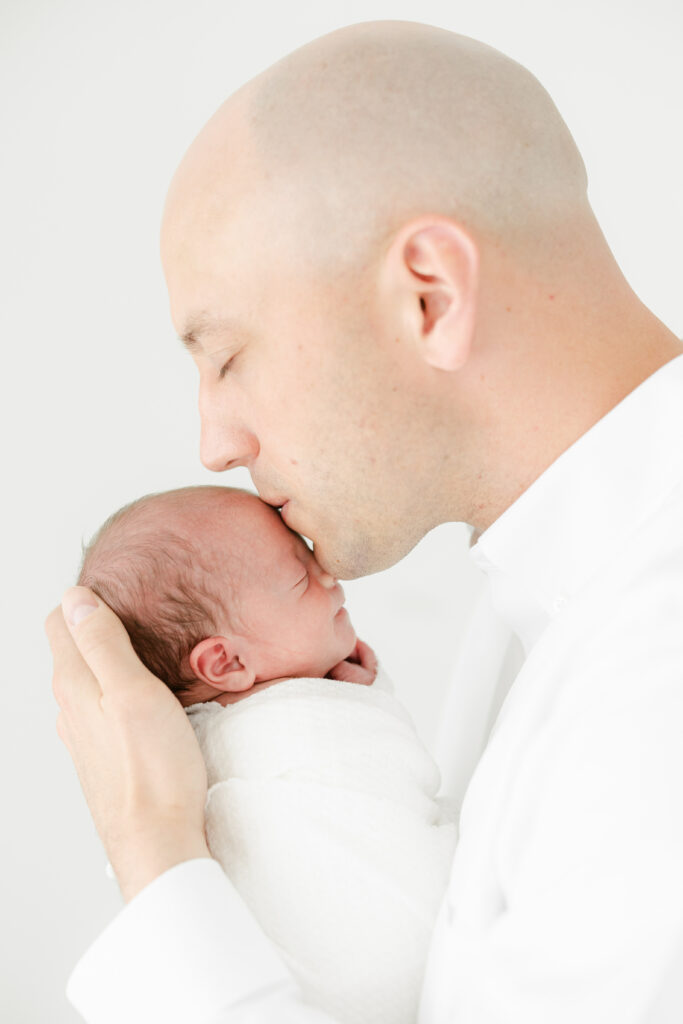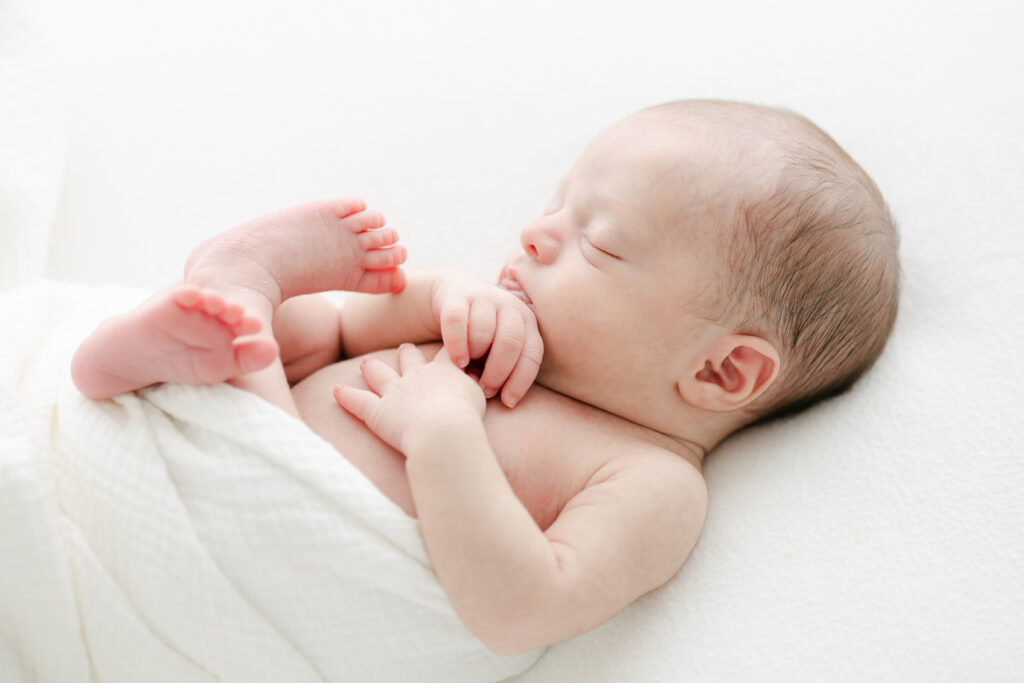 What to Bring for Baby
If you are giving a bottle and a pacifier, I recommend bringing extra formula or breastmilk to the session. They can help get the baby to settle. I have a fridge in the Heights studio where we can store your breastmilk in. I have a comfy couch and breastfeeding pillow where you can relax and feed your baby when needed.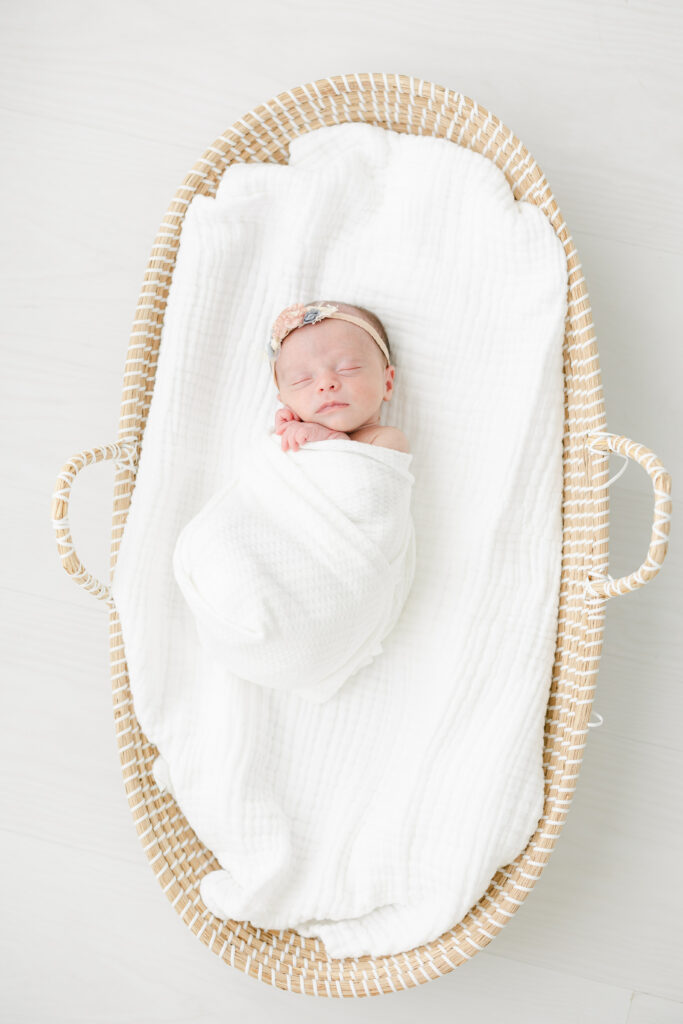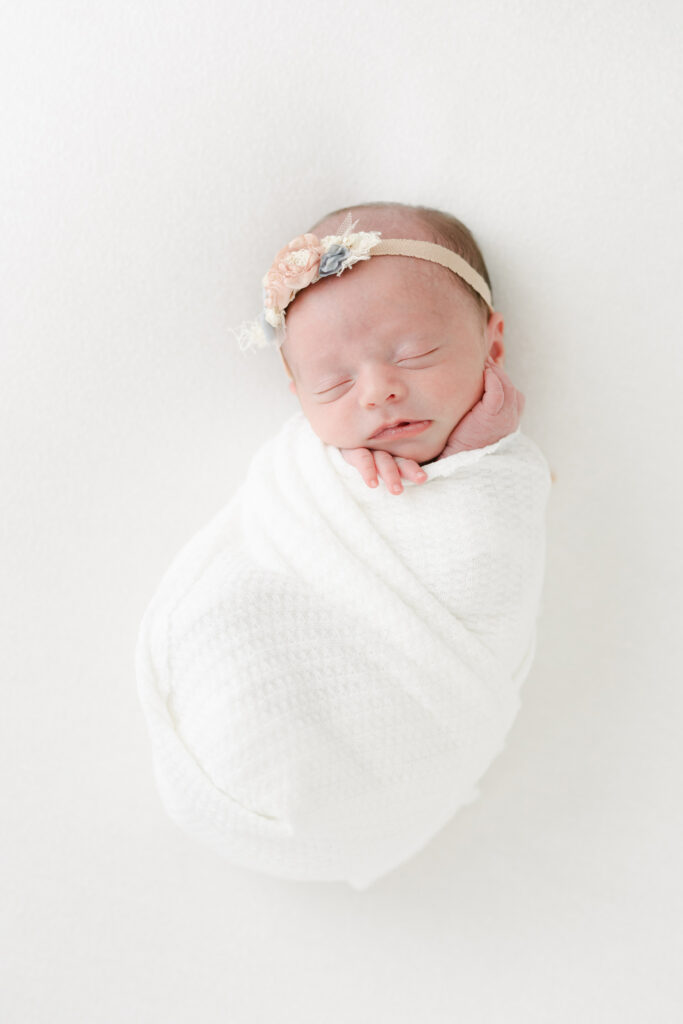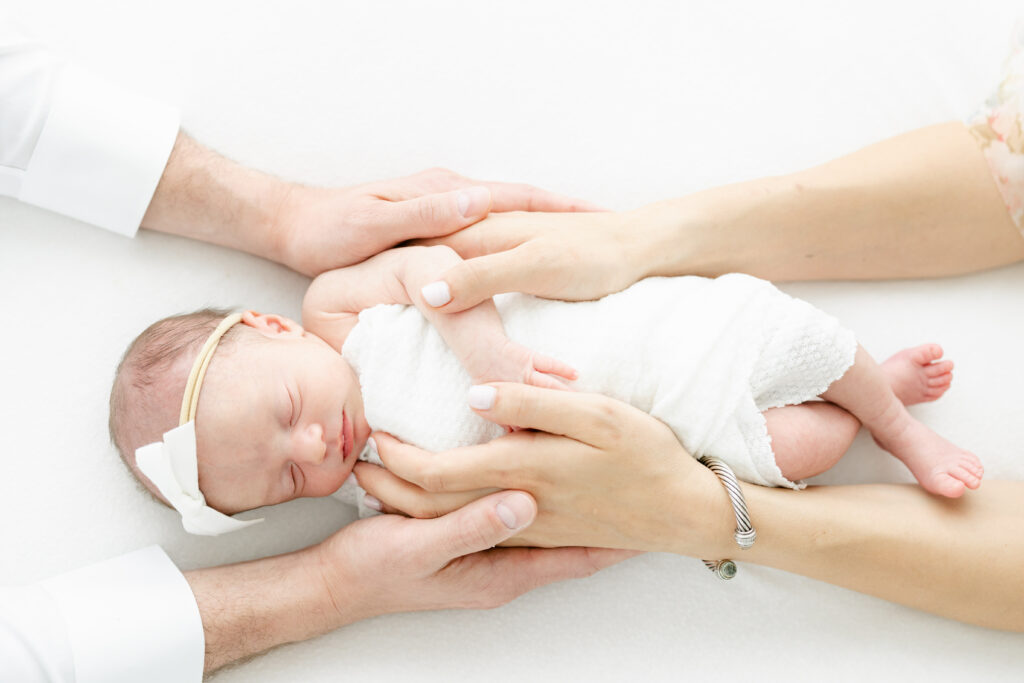 What to Bring for Mom 
We have lots of dresses for moms, but make sure to bring a couple of nude bra options and nursing pads if needed, and wear neutral-colored underwear for your session.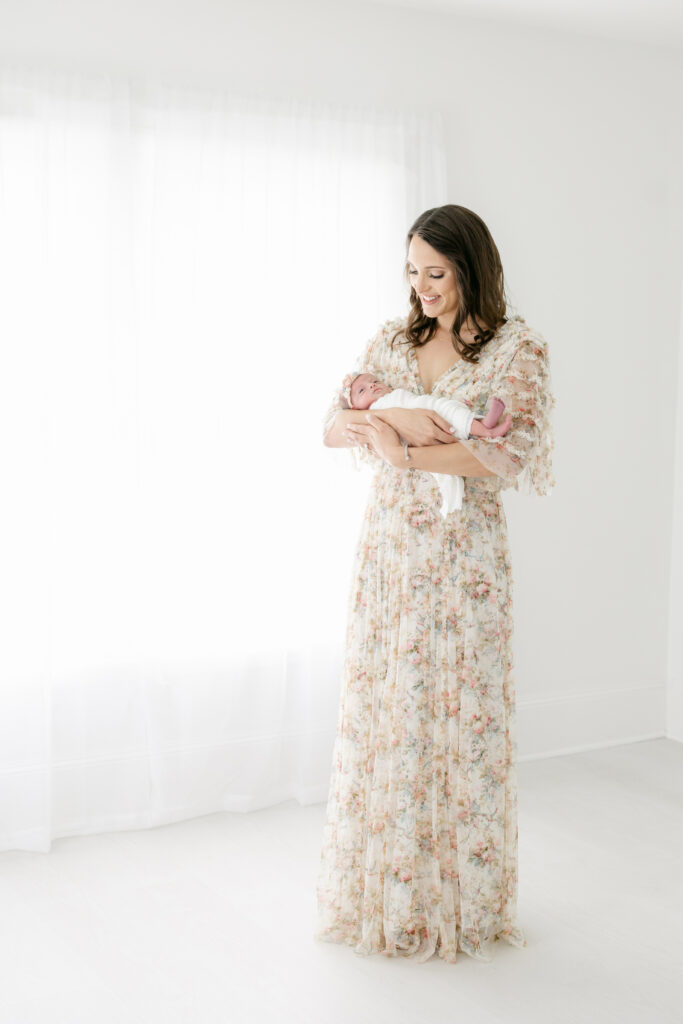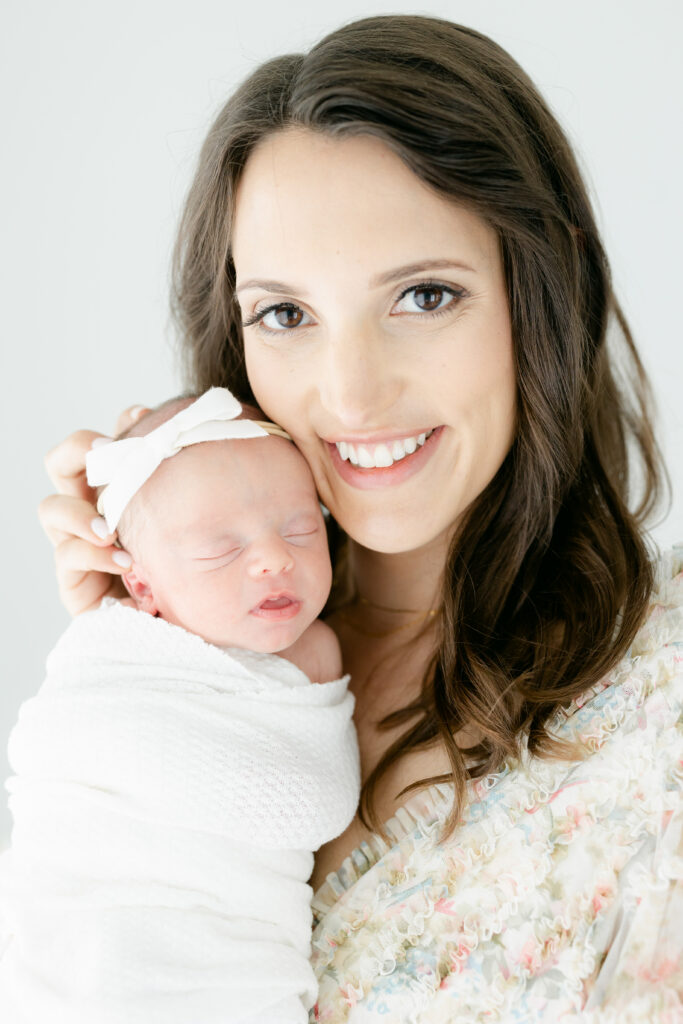 What to Bring for Dad
I recommend dad wear a white or grey henley or casual button-down with light neutral-colored pants (khaki or light grey). I have a few sweater and t-shirt options for him in the studio; however, many dads choose to bring their own. Keeping the color palette soft keeps the focus off your clothing and on your baby and your family connection.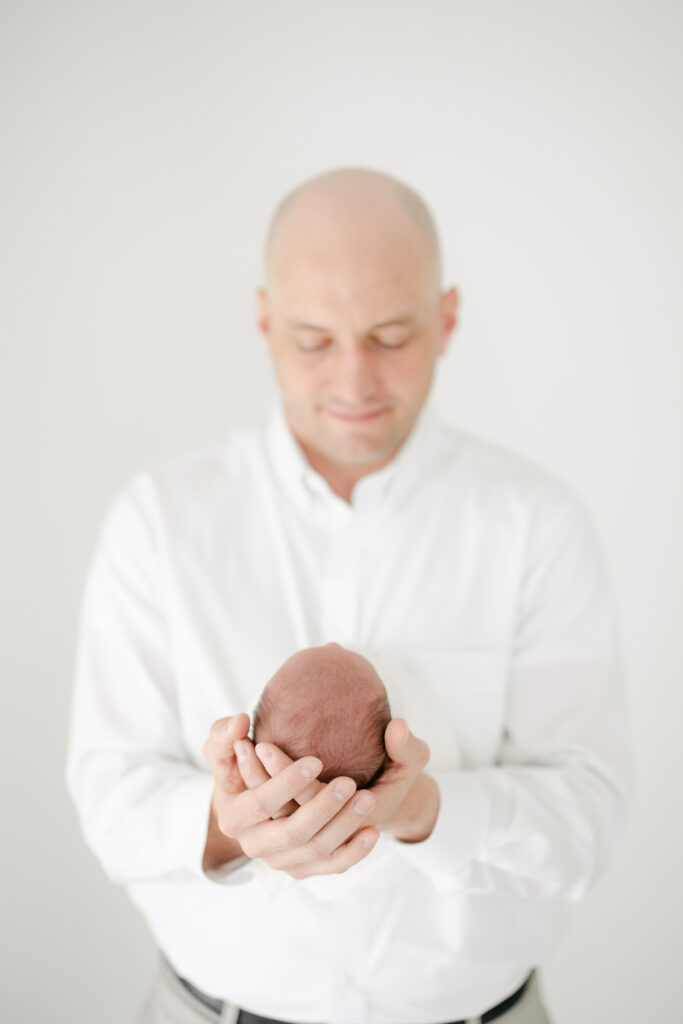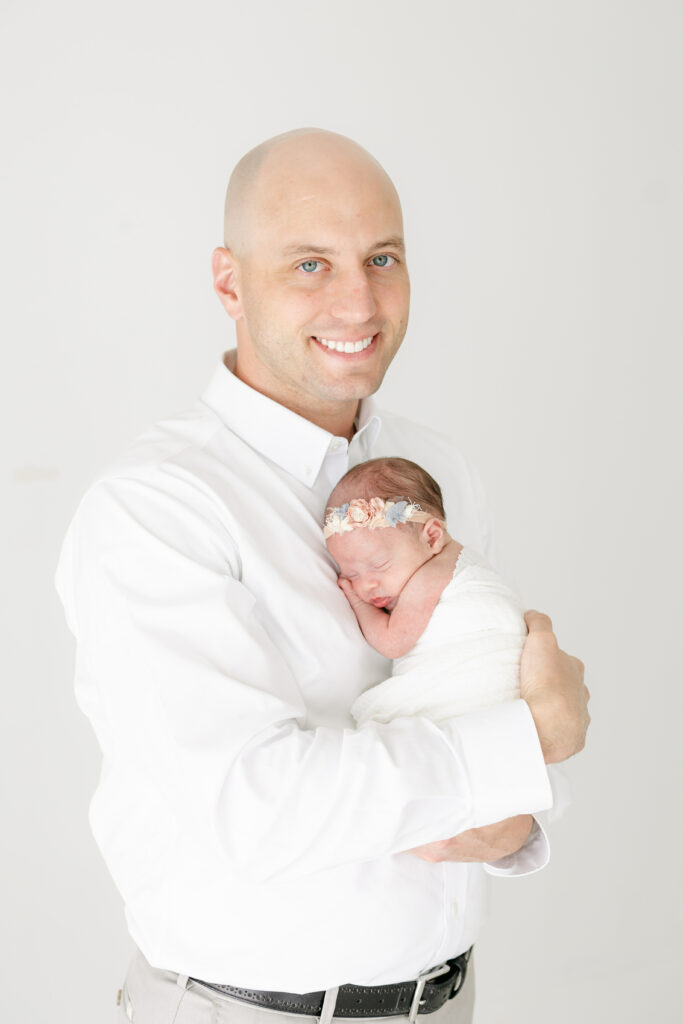 If You're Including Older Siblings in The Newborn Photography Session
Hair and makeup typically take 1-2 hours, depending on your hair type and how you want to style. I recommend dad take your other children to get a fun breakfast. Hungry dads and toddlers make for cranky sessions. Have them arrive 1.5 hours after your scheduled session time.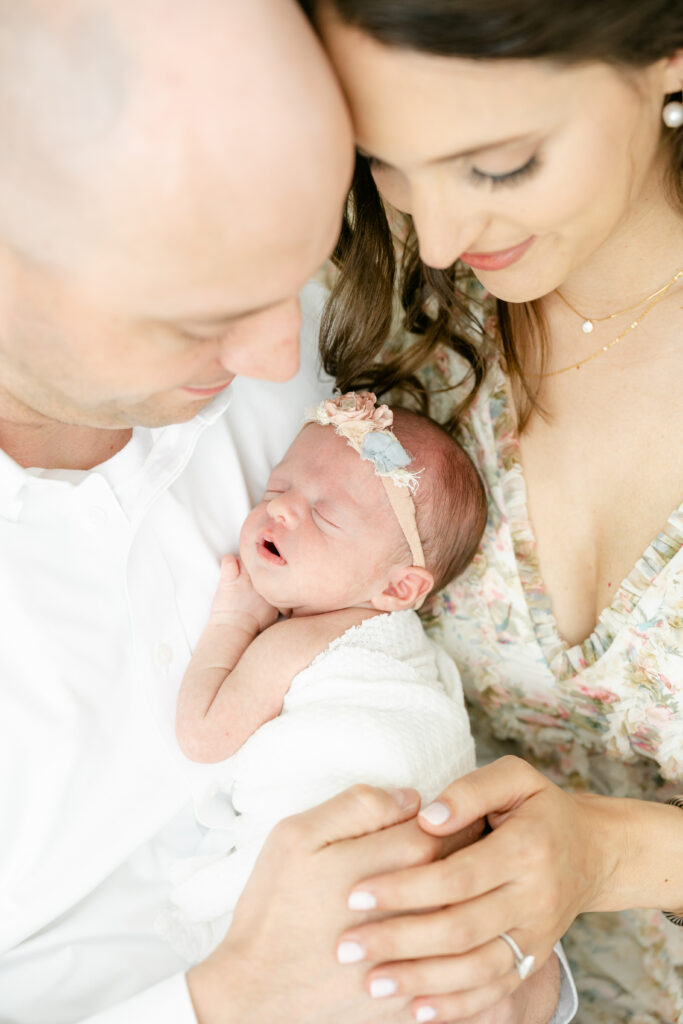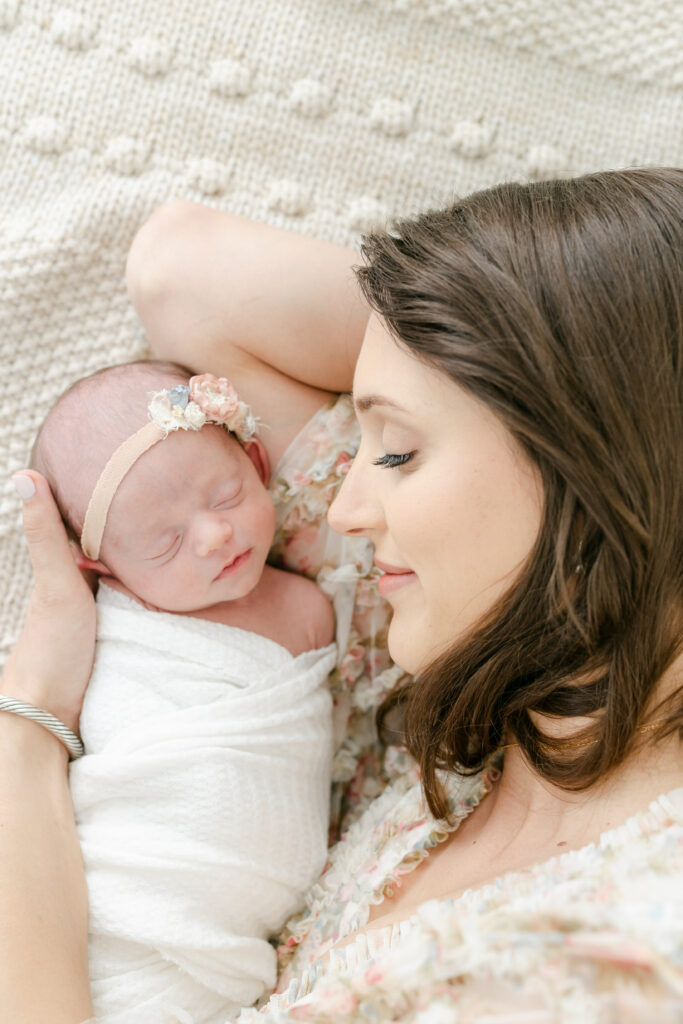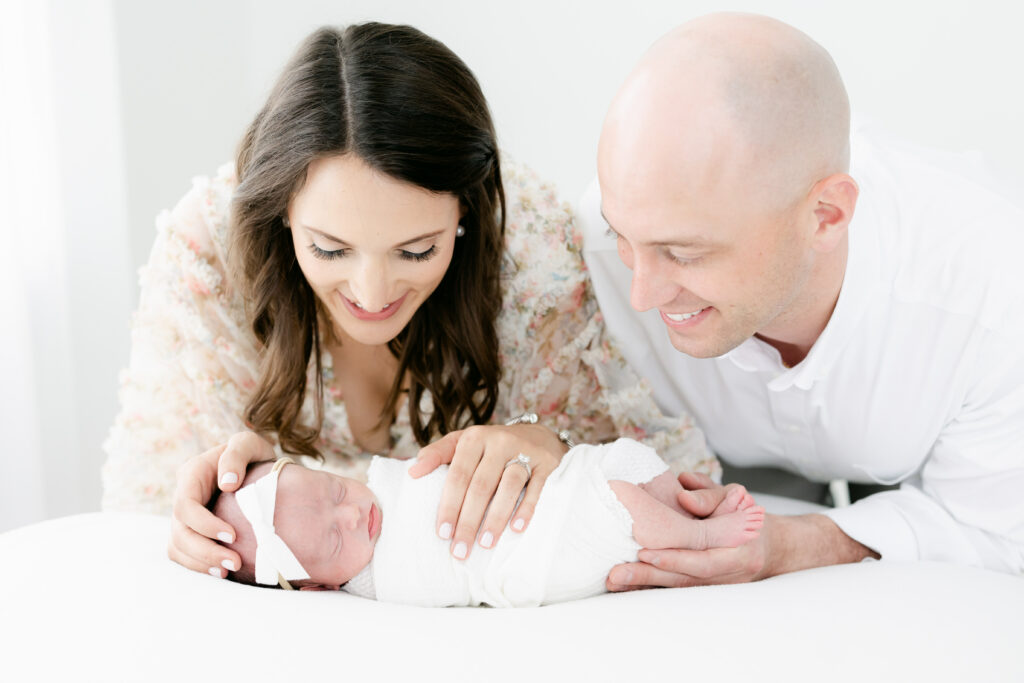 Houston Newborn Photographer
The Grace and Giggles Photography Studio is located at 1330 Yale St., Houston, TX 77008. My space is located in the back of the bungalow. You enter through the side entrance. You can park along the driveway on the side of the building near the side entrance. Please send me a message with any questions!